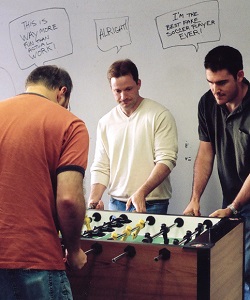 In today's workplace building a positive relationship with coworkers is extremely important.
Most employees spend at least 40 hours per week together, and the ability to communicate well and collaborate is key.
There are often times an array of personalities in the workplace, and it is important to be able to communicate effectively and get along well with everyone.
My business has allowed me to work with a variety of personality types and build relationships with our employees and clients. Click Here to Read Article …