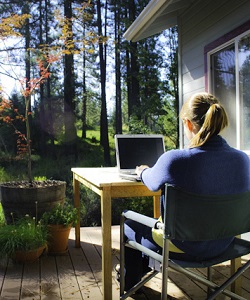 Have you ever considered whether your office, the physical evidence of your "success," could actually be killing your business?
After 10 years of having a buzzing team around me, I recently sent every single one of my employees home and closed the physical office doors forever.
Why? We went remote.
I'd heard about remote working many times before — many of my entrepreneurial friends have been doing it for years.
But I had a whole bunch of preconceptions, fears and concerns about all of the different reasons why remote working wouldn't work for my business. Click Here to Read Article …