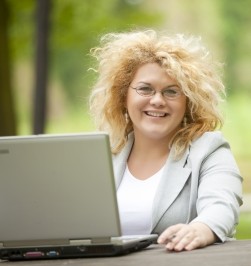 The word "coach" tends to bring to mind thoughts of Little League, whistles, and stopwatches. As we get older, we are quick to forget the roles these individuals played in guiding our lives in the right direction. These were the type of people we wanted to work hard and succeed for. Why, then, should we not seek out this type of guidance when it comes to our professional lives? In other words, why not spend time to find the right business coach for your business?
As my business partner and I were starting to figure out what it took to build a successful business, we found that nearly everything we read stated the importance of having a mentor to guide you through the process. Back then, our sole form of guidance came from the many business and psychology books we read. For several years, we only knew our mentors virtually, through their articles. Taking these principles, we would get together with our "mastermind" group of six close friends, and use the feedback we received from them as a guide through the business world.
While we experienced success through our own research, it wasn't until we had the good fortune of meeting our current mentor that we truly learned how valuable a business coach could be for a company. His outside perspective, which helped tweak and refine what we were doing, has been instrumental in helping us transform into the company of our dreams.
The Need for a Coach
Having the support of a strong business coach must be a priority when leading a company to the next level of success. Entrepreneurs should seek mentors who have already done what they themselves hope to achieve. Mentors who are able to provide a firsthand example prove to be an invaluable source in helping to navigate the future successfully.
Look within the industry and find someone who is already engaged in doing something that you want to emulate. For example, if an entrepreneur aspires to build a company designing games, the best way to find a mentor would be to join a community of game designers. Get to know as many people in the industry as possible. As you meet more people, you'll find that certain individuals begin to stand out as clear choices for mentoring and business coaching.
The Information Age
Luckily enough, we live in a time when it's easy to be a part of a community right from the comfort of home. All one has to do is jump online and find a forum. Social media sites, like Facebook and Twitter, allow groups of like-minded individuals to launch their own groups and form their own communities. As these online communities grow, mentors within the groups become apparent as people to learn from.
Moreover, a budding entrepreneur can specifically target and invite individuals in his industry who have achieved the level of success he would like to emulate. Once these potential coaches join the online community, they have the opportunity to share their knowledge and personally interact with those seeking advice. It's a win-win for the expert, as well as those seeking expertise.
The Right Fit
If you are going to succeed, you must surround yourself with people you "click" with. We all remember our school days and how we loved a certain class, simply because we understood and got along well with the teacher. On the flip side, we also recall those classes we hated because our personalities just didn't gel with the instructors. It's the same when it comes to a business coach. If a personality is in any way at odds with the entrepreneur, it simply won't work.
Before seeking a mentor, form your own "mastermind" group. Build a wide body of knowledge, and learn as much as possible about business principles. Taking these steps will prove to be a wonderful complement to the guidance a business coach brings to the enterprise.
Most importantly, learn from as many sources as possible. Cast a very wide net that enables you to interact with several types of people. This provides access to a wide cross-section of personality types. From there, find a match that is perfect, both in terms of "knowhow" and experience. You'll learn something slightly different from each person.
Potential coaches and mentors will always be available as long as you're searching. Take what you learn from their experience, apply it into your own business plan, and you'll be thrilled with the results. Sometimes, you don't have to touch the stove yourself to know it's hot – you can ask the person who touched it before you.
Do you have a business coach or are you looking for one? Share your thoughts with us in the comments!
Photo by FreeDigitalPhotos.
Popular search terms for this article:
Powered by Article Dashboard belgium, Powered by Article Dashboard profitable business ideas, Powered by Article Dashboard coach, Powered by Article Dashboard travel management, Powered by Article Dashboard going out of business, Powered by Article Dashboard discussion groups, Powered by Article Dashboard good business to start, Powered by Article Dashboard types of photography, Powered by Article Dashboard what kind of people