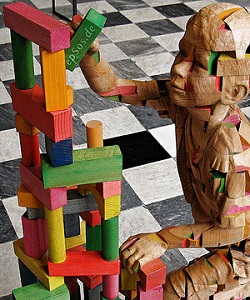 Gretchen Rubin, the author of the highly successful book The Happiness Project spent a year trying to figure out what made her happy.
One of her conclusions was that following her passions, instead of curbing her impulses to be creative, brought her much closer to that elusive goal.
In order to do that, she designed several ways to help spark her creativity on a regular basis. They include taking notes and making random lists, poking around the Internet and visiting strange locations that seem to attract her.
You can spark your own creativity by trying out some of her ideas, or maybe some of these five other ways to get your imagination and creativity flowing. Click Here to Read Article …