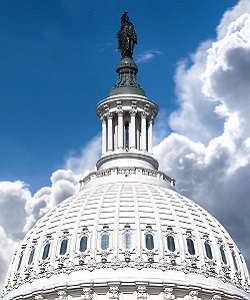 The field of candidates for the Democratic nomination for president in 2016 is small and manageable — populated by folks with platforms aimed to help the little guy.
If you're a one-person work machine or the owner of a small business, do Bernie Sanders, Martin O'Malley or Hillary Clinton have anything up their sleeves to help you out?
For the sake of this overview, I'm invoking the principle that what's good for the economy is good for small businesses.
That is, restaurateurs, potters and freelance accountants all need their neighbors to have some income. And if these entrepreneurs' suppliers and distributors aren't feeling a pinch, they'll probably get kind rates, which mean a better chance of survival.
So everything affecting the economy affects entrepreneurs. The economic factors I'll look at include wages, banking policies (which apply to anyone looking for a loan) and of course, taxes.
Bernie Sanders
Wages: The Senator from Vermont is, of course, very liberal fiscally, with income inequality being his main dragon to slay. One way he aims to help those in the low income brackets is to pay them more. In the midst of the hubbub over a higher minimum wage, Sanders is firmly in the Fight For 15.
In July, Sanders introduced a bill in the Senate that would raise the minimum wage to $15, roughly double what it is now. One can tie oneself in knots speculating on whether or not this might lead to a boost in the rates earned by freelancers or anyone who bills for services rather than selling products.
However, a higher minimum would clearly provide an economic stimulus that should be a shot in the arm for small businesses with products bought by middle and working classes — a pretty wide range of products.
One can imagine, though, some owners of businesses with a few employees being a bit squeamish about having to pay these wages. However, not all small business owners pay rates below or far below $15 anyway.
Banking Policies: Sanders' populist ethos leads him to want to fundamentally change the way big banks operate. Investopedia sums up his banking policies as including:
Breaking up big banks, limiting huge financial institutions from being able to make risky speculations with insured deposits … and limiting bankers' abilities to get rich from taxpayer bailouts."
Taxes: Sanders has many ideas that will help the bottom line for low wage earners, but one of them isn't cutting their taxes. His ideas and programs generally require funding from taxes. In 2000, Sanders voted against a bill to provide hefty tax cuts for small businesses.
In general, he's not the candidate for a voter whose economic philosophy features the tax cut as the silver bullet.
Overall: In addition to the factors we're addressing for all three candidates, Sanders has many plans that, if enacted, would have to prove beneficial to entrepreneurs and small businesses owners. He aims to go well beyond the Affordable Healthcare Act and enact the single payer system: You walk in, see a doctor and walk out. To simplify, taxes pay.
In addition, his plan for free college tuition for all has to be considered a tremendous economic stimulus whose benefits need not be explained.
In terms of wages and taxes and banking policies, Sanders is generally determined to ensure that the responsibility of paying for social programs is equitably distributed and that money comes in to fund initiatives.
His plans would probably inject money into the economy by relieving the average citizen of a lot of burdens and freeing up some discretionary income. But the bigger benefits would be in free healthcare and a system that generally offers social services to its citizens rather than letting corporations get out of taxes and rather than spending the vast bulk of the treasury on the military.
Most people who learn of Sanders' bold ideas wonder aloud if he'll be able to pass them. That's outside the scope of this overview, but his proposals are, admittedly, the most ambitious of the three.
Martin O'Malley
Wages: The former Maryland governor, once on record as favoring a minimum wage increase to $10 per hour, is now on board with $15. He says that living minimum wage would "create better customers for American businesses."
Banking Policies: O'Malley's tough-on-banks rhetoric is just as uncompromising as that of Sanders. And like Sanders, he'd like to reinstate the Glass-Steagall Act's partitioning of banks' investing and depository functions. The repeal of this provision, under Bill Clinton, is widely cited as paving the way for the 2008 nuclear meltdown of the financial system.
Taxes: As governor of Maryland, O'Malley both raised taxes on the highest-earning 15 percent and cut them for the bottom 85 percent. In the absence of a clear plan for what he'd do on this issue if elected, this record may suffice.
Any cursory research on O'Malley will show that, in short, in terms of businesses and the richest 15 percent, he's a taxer.
Overall: O'Malley's record is clear: He's not a protector of the very rich, and he believes in working to chip away at this nation's vast income inequality. His policies spark the age-old debate: Do tax hikes ultimately hurt businesses, and thus, the economy, or is the bigger factor his progressive tax structure, which injects a much-needed stimulus for 85 percent of us?
In Part Two on Monday, we'll look at Hillary Clinton and do a wrap-up.
(Photo by Jorge Guillen / CC BY)