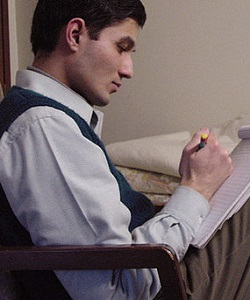 Content creation is one of the hardest skills someone can master.
As a blogger, this skill is essential to the success of your art.
It takes a while before one can confidently say they've mastered the skill of content creation from a blogger's perspective.
Regardless of whether you've mastered this skill, there are some tools that make the process easier.
There are some tools you can't do without —they're vital to enhancing your blogging experience.
Some are browser based while others can be downloaded and used offline. With the advancement of technology, it's possible to find tools or software to help make the most of your blog posts or improve your articles.
Let's examine some of the free tools you can use to make content creation as smooth as possible.
Organizational Tools
Whether you are working as a blogger or an essay writer, organization should form a huge part of your process. Ultimately, organization is the key to any effective writing.
When little attention is paid to organizing your work, chances are you might end up confusing your readers with jumbled up words and chaotic thought patterns. If you are looking to do away with frustration, you may want to practice a little bit of organization. These tools can help you with that:
Mindmaps — Are you a believer in mindmaps? If not, consider changing your mentality. The benefits from using any kind of mindmap should convince you.
Mindmappers not only assist you as in organization, they also go a long way in helping the user to explore, develop and refine their ideas in a more logical manner that is essential to any writer.
Wiki-style Notebooks — Free personal wikis are a perfect channel for a blogger to record and develop ideas. The best part about these tools is that they encourage collaboration.
This basically means you can develop your ideas with another party dubbed as the collaborator. You can link a number of pages to allow for easy navigation.
 Utility Tools
The tools covered in this category are special in their own way. They specialize in whatever it is that they offer. They include:
Cliché Finder — When it comes to writing, clichés do have a place in the English language. However, a problem arises when a blogger begins to overuse them. This might make your writing sound juvenile, which is not something anyone wants, especially if they're trying to make money or gain respect through their work. Cliché Finder helps writers avoid this.
oTranscribe — This web-based tool is ideal for individuals who do a lot of transcribing work. oTranscribe supports a number of audio files including MP3, OGG and WAV. It's very straight forward and can make life easier.
Citation Generators — We all can agree that compiling bibliographies can be brain-draining, especially on publications that are hundreds of pages. However, citation generators make things a little bit simpler.
With these tools, you can easily generate a bibliography according to the standard you need. They can handle many types of media, ranging from books to newspapers and websites.
Writing Tools
When it comes to blogging, writing is, of course, an essential requirement. While there are individuals who have the ability to type hundreds of pages in a Word document, there are others who prefer alternatives.
Distraction-Free Editors — Writing is an art that requires a lot of creativity and concentration. Distractions are a major hindrance. There tools are designed to help the user maintain their high concentration level and remain productive.
Edit-Lock Editors — There are very simple text editors that will prevent you from editing any material you've written until when you've reached a predetermined word count or a time limit. This tool is the perfect representation of common writing wisdom, "Write first and edit later'.'
Screenwriting Editor — Writing a screenplay is definitely different than writing a novel or essay. So why would you use the same software? These tools allow you to write any screenplay online and will automatically format the script to industry standards.
They allow you to write with a lot of freedom with little concern about whether you're doing it right or not. Some tools also allow you to collaborate with others.
Productivity Tools
The truth of the matter is when it comes to writing, it is often easy. The hardest part comes when you have to keep on writing. For people who are required to write regularly, productivity can fall over time. With these applications, you are in a better able to maintain a high level of productivity.
Pomodoro Timers — For many years the Pomodoro Technique of approaching work has been hyped as one of the best as it helps to greatly reduce burnout. These web based tools can be used as timers to increase productivity.
Site Blockers — There are plenty of these apps that can be used to help you block the websites you do not want to visit until an appropriate time. This will prevent you from wasting time. You can enhance your productivity with these site blocker tools.
—
For any writer, these can be helpful regardless of which ones you decide to go with. They are designed to make your life easy and enjoyable. Don't let content creation give you nightmares when you can make use of these awesome tools.