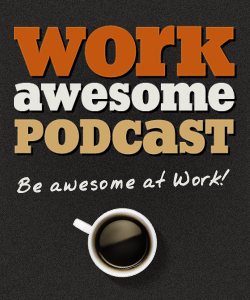 This week's episode of the WorkAwesome podcast features an interview with ZURB's Chief Instigator, Bryan Zmijewski that was conducted just after the release of their new web service, Verify. Host Mike Vardy also delves into the world of iPad and iPhone productivity including what's now possible with the recent updates in the iOS — as well as the endless discussion about paper vs. digital task management.

[powerpress url="http://workawesome.podbean.com/mf/web/4w4jtc/Episode2_BryanZmijewski.mp3″]
Subscribe to the podcast
Play in podcast in new window
You can also subscribe to the podcast in iTunes here.
(Congratulations to Michael Ross for winning the Paid to Exist program offered for commenting on last week's podcast. He happens to be a freelance web developer and writer — and hopefully the program will benefit him. Watch for more contests coming soon…)