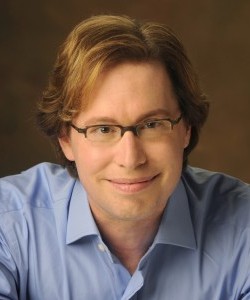 This week on the WorkAwesome podcast, our editor Mike Vardy had the opportunity to chat with Stever Robbins, better known as The Get-It-Done Guy.
Stever's book has been reviewed here at WorkAwesome, and during this interview we dig a little deeper into the book, as well as other aspects of productivity and workflow that he offers on his website and his regular podcasts. Stever's practical and accessible advice on productivity makes what many consider a dry topic more entertaining and still very informative.
In addition to the interview, we've started to implement some of our listener suggestions. This week we slowly venture into offering tips — with just one tip offered. But it's a big one that can be challenging for many of us.

Show Notes
WorkAwesome Productivity Tip: Pick one productivity system/tool and stick with it for a minimum of 90 days.
Stever Robbins discusses his "origin story"; how he got started in the realm of productivity.
Why books on productivity aren't as accessible and fun as they should (and could) be.
Which of the 9 steps that he offers in his book is the most important.
His opinion of Inbox Zero.
Stever discusses if — and if so, how — people can be overproductive.
…and he answers some of our regular questions regarding working environments, early rising/night owl, paper or digital and much more.
If you enjoy the podcast, please let us know. Leave us a rating and review in iTunes; it'll help people find us and build up our listenership. We're working hard to bring some great guests on — and we've already had some great ones — so if you have any suggestions on guests or what you'd like to hear, let us know in the comments.
[powerpress url="http://workawesome.podbean.com/mf/web/vahx9c/Episode14_SteverRobbins.mp3″]
Subscribe to the podcast
Play in podcast in new window
(Image courtesy of SteverRobbins.com)