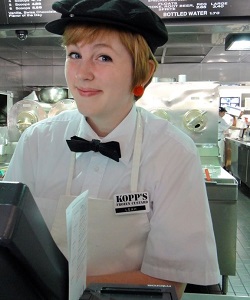 Every business owner wants to increase their bottom line, and brick and mortar retail stores are no exception.
The overhead and competition with larger online markets can make it more difficult.
This may be one of the reasons why many businesses are unaware of the fact that those same online solutions can be brought into their location to make business run more efficiently.
These solutions can also help a business reap more profits.
The U.S. Small Business Administration recommends that businesses that have physical retail locations consider using ecommerce solutions to help them run their business. Businesses just need to learn more about the benefits ecommerce has to offer them and just how easy it is to implement and use these systems.
Customers Want It
The Ecommerce Times has reported that more and more customers at brick and mortar retail locations are asking for more advanced technology to be added to their shopping experience.
People are almost expecting items like tablet POS systems from companies such as Shopify to be available to them when shopping at locally owned or boutique locations. This is something which retailers everywhere need to pay attention to.
When there is a large public demand for new technologies, it means it is not long before they become an industry standard. Retailers who fail to implement ecommerce solutions to their brick and mortar stores could soon lose business because they are deemed to be out of touch or no longer relevant.
Many customers are asking for retailers to offer them the option of having a receipt emailed as opposed to receiving a paper receipt. This is because the average consumer today is more environmentally conscious.
Point of sale brings all of the conveniences you know. It's as easy as downloading an iPad application and instantly putting it to good use. When retailers make green options available to consumers, it makes them more desirable for repeat business.
Retailers can use ecommerce software to add sales, advertisements and shipping rewards to customers at the time of checkout.
The Jacksonville Business Journal reports that customers are more likely to pay attention to this form of advertising when it is presented on tablet POS systems. This makes them a powerful advertising tool for businesses.
Do More with Less
Businesses that make use of ecommerce solutions can do more with fewer staff members. This is because many of the operations that are needed to run a business have been streamlined in ecommerce software.
Reports, order taking and placing are some of the ways in which this is being offered to consumers. It takes fewer man-hours to gather the information, and performing these tasks can be time consuming when done through traditional means.
Ecommerce makes it possible to conduct these tasks with the use of an app. This app can be used any place or at any time. This also helps in making these processes more cost effective to business owners.
Often a business may not offer its entire inventory inside a brick and mortar location. This has often meant that phone calls, computer searches and special orders are many of the hoops which must be jumped through to place customer orders for these items.
When the entire inventory for a business is placed online, the information can be accessed quickly and easily on a tablet POS system. This means, within seconds, customers can be informed of an item that they are seeking and how it can be made available to them.
An order for these items can be made almost as quickly on the tablet. Having fast access to this information helps to capture sales which could be lost because the process of finding and ordering items takes too long.
Businesses no longer have to make customers wait which could lead to them rethinking a purchase. It also eliminates long lines at checkout.
Easy to Install
Using ecommerce solutions is easy. Installing them can be just as easy. Companies that offer these business solutions will quickly install the programs and have them up and running in a short amount of time.
They will also quickly evaluate the systems a business is currently using and sync those elements that are compatible.
They can also easily provide any elements which may need to be added to make these systems run properly. This eliminates the headaches that can be associated with installing new systems.
Businesses can also get the help they need with running these systems by simply contacting the provider. Customer support is all part of what is offered with ecommerce solutions.
—
Wired reports those businesses that make use of ecommerce solutions in their brick and mortar locations never run out of possibilities for their use. This means they are an investment that businesses can make that offers multiple positive benefits and many yet to be discovered.
There are few things a business can invest in that offers these options for meeting and exceeding goals, streamlining and growth. Ecommerce solutions are the answer for retailers trying to reach their goals in today's market.
(Photo by Lynn Friedman / CC BY)