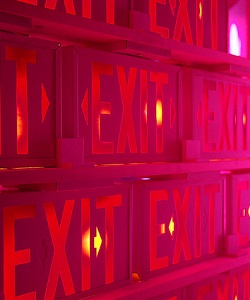 So you've given notice that you're quitting your job and moving to your dream job across the street. Well, at least you're moving.
Your manager has asked you to be part of an exit interview process. Your first reaction is, Why do I care? I'm not going to be here.
But before you rule it out, here are a few things to think about.
We all know why employers like exit interviews, at least smart employers.
They give them the chance to find out what's really going on behind the scenes between their employees and supervisors and to make necessary corrections in policies, procedures or even supervisors.
But why should you, the employee, care? That's a good question. Here are some reasons why you should choose to complete the interview process. Click Here to Read Article …
Popular search terms for this article: