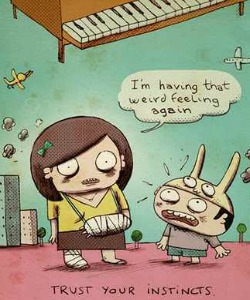 We all have instincts or intuitions from time to time that give us hints or clues about what to do or what we should do in certain situations. Some people call this trusting your gut feeling.
Whatever you call it, science is now confirming that these guesses are actually a process that your brain uses to help you determine the proper course of action.
The scientific journal Neuron published research that shows that trusting your instincts, or what they call "subliminal thinking," actually allows people to correctly guess the right answer to a series of difficult questions.