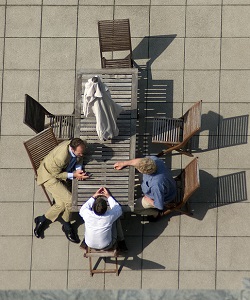 "Don't hug a boa constrictor" is absolutely good advice that you should always take.
"Pull the rip cord" is also solid guidance.
"Don't talk politics at work" is pretty good advice in some ways.
Yet, democratic nations pride themselves on affording freedoms, including the freedom to express oneself.
Having and voicing viewpoints can develop richer workplace relationships that will lead to some solid collaborations.
Or, maybe talking politics on the job is just inevitable. Here are some tips for expressing honest opinions in a way that will help you avoid trouble and offending your peers. Click Here to Read Article …