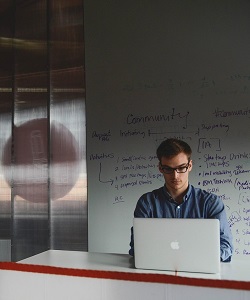 If your career path is shooting for the stars, you might find yourself landing in a new city along the way. Relocating can be as thrilling as it is intimidating, as your living situation and your job blur together for the months of your moving process. 
Though you may be moving for a promotion, relocation can still be an expensive affair. With that said, it's still possible to break into a new city without breaking the bank. Here are seven tips for saving money on a work relocation. 
Aim to save on auto shipping costs
You want to be up and running in your new home as quickly as possible, and that means ensuring that your vehicle comes with you. It might be tempting to drive a car thousands of miles by yourself, but it's not always the most economical choice in the long run.
You have to consider refueling costs, lodging, driving fatigue, wear and tear, and possible accidents that might occur along the way. Also, if you have more than one vehicle, you won't be able to make the trek without help, which can add complications if you're moving alone. 
The easiest option for moving a car from A to B is to use car transport services. Most transporters offer three types of transport services at different price points. Open-air auto transport is the cheapest and most popular option but includes less protection for your vehicle. There is also enclosed auto transport and express or expedited shipping for those transporting classic or luxury cars. 
Get rid of clutter
Most people accumulate a lot of clutter in their houses, which becomes evident when you decide to move. For instance, you might have outdated toys and gadgets, damaged electrical appliances, clothes you don't wear, books you've already read, and so on, clogging up your moving boxes. The more weight you have to move, the more expensive it'll be, so it's vital to pare down your possessions before you hit the road.
You can throw unnecessary items away, donate them, or host a yard sale to send them to a new home. If you've got an entrepreneurial spirit, you could even use the yard sale proceeds to help offset the cost of your relocation.
Avoid moving during the high season
While the best time to move is between May and September, it's also the most expensive period, as most people shift locations during the summer months. If you can afford to wait until the fall or winter seasons, you might win significantly lower rates from the movers.
Don't buy boxes
It always looks neat to pack items in boxes, but buying cardboard can add a lot of bulk to your budget. Instead, you can borrow boxes from your current workplace, as there are usually tons of them in most offices. If workplace boxes aren't an option, reuse materials like the original packaging for glassware, kitchen or paper towels to separate plates, and garments to wrap glassware.
Ask for reimbursement
Before relocating, ask your new employer if you can receive a stipend to cover the moving costs. Your company is asking you to move, so you shouldn't hesitate to try and negotiate a relocation package for yourself whenever possible. 
Compare movers' prices
Shopping around for movers and comparing their rates can feel like having a second job, but it might end up saving you some much-needed cash. 
Solicit rates from at least three different movers, but the more, the merrier. Ensure the company you pick has all the required licenses and certifications before signing a contract.
Consider renting a self-storage unit
If the job opportunity is temporary, or if you don't have enough time to move, it might be cheaper to rent a self-storage space to hold all of your biggest furniture in the meantime. You can always come back for the heavy items later if the opportunity becomes permanent, but there's no sense in hauling a two-hundred pound dresser across state lines for a six-month contract. 
Wrap Up
Relocating represents a fresh start and a rich new opportunity. Happy moving, and don't forget the bubble wrap.