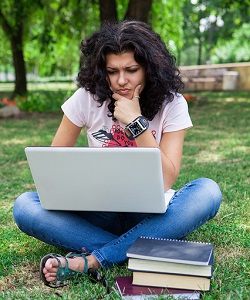 In the 2012-2020 Employment Projections released by the Bureau of Labor Statistics on December 19, 2013, an expected annual growth rate of 2.6 percent was recorded for the health care and social assistance sector.
From 2012 to 2022, demand for five million more jobs would follow.
In terms of occupations, four groups were expected to see growth of more than 20 percent, which was twice the overall rate.
The groups were 28.1 percent for healthcare support occupations, 21.5 percent for healthcare practitioners and technical occupations, 21.4 percent for construction and extraction occupations and 20.9 percent for personal care and service occupations.
With more than half of the occupational groups belonging to the healthcare and personal care industry, it's clear that demand for a workforce that's technically skilled and proficient will dominate the job market for the next ten years.
Lack of Qualified Applicants, Not Jobs
Today, jobs that require a high school diploma or less are always the first ones to go. This leaves plenty of job-seekers vying for the same positions and makes for a fiercely competitive scenario.
With that many job applicants, it would seem that job vacancies are rare. That isn't the case, though. No matter how fierce the competition is, job vacancies — especially in the medical and health sector — remain.
While queues for low-skilled positions are long, those that demand technical skills and education are often filled last. There's an obvious skills gap in the market. So, while there are jobs, access to them is another matter. For many applicants, lack of qualifications and skills put a quick end to the hiring process.
One way to resolve this, then, is to ensure you've got the skills and technical proficiency that the job market requires. Educational institutions like Vista College offer such programs with coursework, along with classroom and laboratory training. Real-world experience is also a staple of their medical billing and coding programs, which is a major advantage.
Medical Billing and Coding Program Basics
Enrolling in the program allows you to learn about medical technology, ICD diagnostic coding, anatomy and physiology, pathology, medical office procedures, pharmacology and medical terminology.
Familiarization with these subjects will prepare you for a future in healthcare. MIBC training also includes guidance and teaching in the proper use of equipment and medical codes.
For a more expansive educational experience, students are also expected to take classes in English composition as well as computer science and even mathematics and psychology. Preparation is key and the school certainly believes in that, ensuring their students are prepared after graduation from the program.
Possible places of employment include hospitals, clinics as well as insurance companies, urgent care facilities and other places where medical coding is needed.
Program Advantages for Students
Interested in entering a stable career in the healthcare sector? Enrolling in a coding diploma program can help make that happen. Some colleges, like Vista, offer a program in Medical Insurance Billing and Coding Associate of Applied Science that you might want to look into.
It will give you the necessary training and education you need to stand out from the rest of your competition when the time comes. With a coding diploma in hand, you won't have a problem finding work, whether as a medical recorder or heath information technician.
Also, some of the programs last for less than two years so you can be assured of getting an early start to your career. Flexible programs, too, allow you to work and study at the same time. This kind of supportive environment will allow you to learn and grow as a professional.
Program Advantages for Professionals
For working professionals looking for a secondary or postgraduate course, programs like these are perfect. Whether you're looking for a new occupation or just want a boost for your career, getting a diploma in medical insurance billing and coding is one way to step up your game.
Given the employment projections of the Bureau of Labor Statics and the rising demand for skilled job applicants, knowledge in medical coding isn't just a handy and extra professional skill to have — it's a huge asset.
The flexible program schedules work to your advantage too. You won't have to rearrange your 9-5 schedule or meetings just to attend sessions on campus. There are, after all, night and day classes available. If you're extremely busy and find that your schedule simply hasn't got enough leeway to allow you ample travel time to your classes, online classes might be a great solution.
So whether you're just a few months away graduating from high school and you haven't decided quite yet on what to do for college, or you're a professional who's after a rewarding new career in healthcare or simply a much-needed career boost, this is one program that deserves more than a long, thoughtful look.
(Photo by CollegeDegrees360 / CC BY)