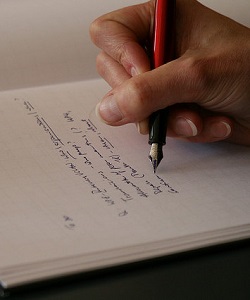 If you are aiming toward great success in the business world, then you have to pay attention to your writing skills.
Emails are often the first tool of communication between business people, so the impression these messages leave is essential for successful collaboration.
If you are part of the business world, then you probably don't have time to spend entire days reading books and practicing your writing skills.
However, that doesn't mean you should give up. You can polish your writing skills and become a more successful business person with a few tools.
1. Dragon Dictation
This tool enables you to multitask like a pro. You can speak the message into your smartphone, tablet, or computer and let the Dragon Dictation tool convert it into written text.
There are no silly mistakes with this software, but it's still wise to check the message before sending it. Besides relying on the tool when "writing" emails, you can also use it to create Word documents or posts to social media.
2. NinjaEssays
If you are not a native English speaker but you use the language daily when communicating with business partners, you have to do your best to polish emails before sending them.
A simple error can lead to misunderstandings. An essay writing service like NinjaEssays offers expert writers and editors who will help you write in a clear and concise manner.
This tool has been gaining an increased amount of attention in the business world lately, simply because it saves a lot of time and delivers immediate results.
3. WordStream
Online content to supporting your business is extremely important in the Internet era. The quality of the content you publish is undeniably important, but so is its search engine optimization.
WordStream will analyze your text and tell you how to make it more appealing and accessible to search engine users. Don't let the potential of your online marketing campaign be wasted when a simple tool can help you get the best out of it.
4. Scrivener
If you have to write lengthy projects, business plans and reports, then you will definitely appreciate Scrivener. When compared with Word, which enables you to craft documents in a linear manner, Scrivener is much more organic.
It allows you to work on the document in sections and move between different parts until you get everything well-organized. You can insert notes when new ideas hit you, so you will be able to come back to those parts later on. The tool is available for both Windows and Mac.
5. Email Excellence
No matter what type of assistance you use, you will eventually need to learn how to write your own emails. This tool will provide you with templates for different types of messages, so it will be simpler for you to construct a proper email by following the basic outline.
In addition, you can also take part in training programs and workshops focused on improving your basic writing skills.
6. Community Media Workshop
This online tool will help you master an essential business skill: writing press releases. It doesn't matter whether you are promoting a new product, website or an important event, you need to know how to make it attractive through the press.
Journalistic style is not easy to grasp, but this workshop will guide you through the main parts of press release writing and help you create them yourself.
7. Docstoc
The world of business is often intertwined with law, so you may need the help of lawyers throughout your career. However, that doesn't mean that you should rely on them every time you need a termination of employment or confidentiality agreement.
Docstoc will help learn how to create customized business forms that you'll commonly need. The website is also a useful source of articles for aspiring business people.
Many business people don't like this fact, but writing still remains a crucial part of their career. You must be able to communicate effectively if you want to become more successful and more respected in what you do.
Instead of spending an entire hour in the attempt to craft a perfect short email for your new business partner, now you can rely on the above-listed tools to make your job much easier.
What tools do you use to improve your writing skills?
(Photo by Mathias Klang / CC BY)