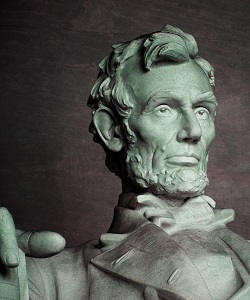 There is a lot to be learned from the most successful men and women throughout history. Those individuals who built thriving careers and business legacies or who revolutionized the way people think about creating a meaningful life were not simply inspirational to their contemporaries. Indeed, through the lens of history they often become even more motivational as it is possible to learn more about their origins and the challenges they faced to reach their success.
Presidential Power
Historically, presidents of the United States are some of the most inspiring individuals of their time. George Washington, Ronald Reagan, and Franklin D. Roosevelt all helped to make the nation what it is today and inspired generations of people from around the world.
One of the lessons to be derived from the life and service of George Washington is to seek service rather than power. While he eventually became the nation's first president, it was not his underlying goal. In fact, he resisted the nomination of both his first and second term and it was his insistence that he not serve another term which eventually led to the two-term limit of presidential service.