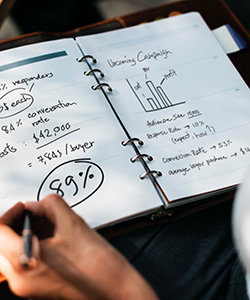 The greatest lesson you can learn about marketing is that it can take many different forms. Over time, you'll figure out which ones work and which should work but don't deserve any more of your attention.
Still, although you may find a few ideas that work remarkably well, this doesn't mean that you should quit exploring new possibilities. You may find a few new delightful marketing techniques that will serve you well.
When it comes to what works today, digital marketing can easily be ranked as one of the greatest marketing inventions in the history of the world. In fact, no marketing plan can be considered complete unless it has a digital component.
What's more, digital marketing works even if you're selling tangible goods.  For instance, there's no reason why you can't sell clothing from a website. Shirtspace.com, for example, which sells Gildan shirts wholesale, offers bargain-priced shirts to screen printers by leveraging the power of online shopping and dropshipping. Click Here to Read Article …