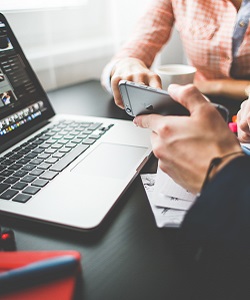 Have you ever been behind your computer, working away in the zone, when you hear a little "blurp" from a Facebook notification on one of your open browser tabs?
That's the sound of DISTRACTION.
It could be a notification for an email, your cell phone ringing or even someone walking by your desk to chat.
So after you hear the Facebook "blurp," you stop working and go to Facebook to watch a funny cat video you were tagged in. Then you hit the feed.
You lose track of time and attention, and the next thing you know you're late for your meeting. The work you were doing before that is now postponed and will have to wait for later.
Today I want to address the three biggest distractions standing in your way of doing real work and how to avoid them.If you want to start using time efficiently, improve your office productively and challenge yourself to break these habits, read on! Click Here to Read Article …