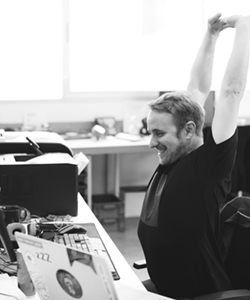 They say that good help is hard to find. And while that is very true, it is even truer that good help is hard to keep. It becomes even more true when it is referring to startups. And that is just one of the challenges startups have to face. By its very nature, a startup is an unproven venture. Quality help will want certain assurances such as:
There will be ongoing work

tomorrow

, and into the future
They will be paid adequately, and on time
There is room to grow with the company
Startups can't really promise any of that. They are surviving on venture capitol, one round at a time. If you are going to convince a top engineer working for one of the major tech companies to jump ship and work for you, there are some things you will need to have in your favor.
You will need a big idea that feels like an inevitable sure thing. Or, you will need an important idea that makes other jobs seem trivial by comparison. And even with those things, you are going to need a heck of a sales pitch that allows your prospective employee to catch the vision you have for the future.
Click Here to Read Article …