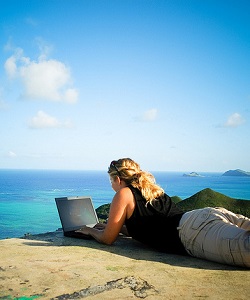 More and more companies are letting their employees work from where they want to.
In other words, they are working remotely.
One of the best examples and success stories of a remote team is Buffer.
They built a strong culture of remote work within their company.
If you are considering building a remote team, I recommend that you read this post from Buffer founder: The Joys and Benefits of Working as a Distributed Team.
But working as a remote team can sometimes be tricky. In fact your team needs the right tools and techniques to make it work. Click Here to Read Article …