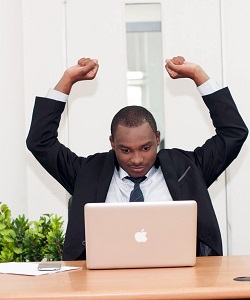 You can do more every day without killing yourself.
Yes, I've said it.
You can be a person who accomplishes more each day without having to burn out.
Because if you overwork, you're bound to exhaust your mind and body — meaning that you're going to have to take a long break to get back up.
Your productivity momentum will be broken. And more work will pile up after that.
You wouldn't want that. Nobody does.
As the saying goes, better safe than sorry. So, we're going to get down to the simplest, most fool-proof steps to get more done every day — for a sustained period of time. This could mean weeks, months or even decades of increased productivity. Click Here to Read Article …