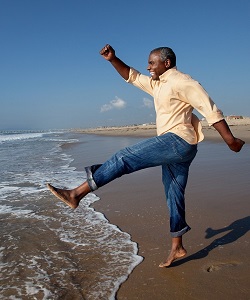 From 2002 to 2012, I shared my life with the four-legged love of my life, a Czechoslovakian Shepherd named Kona.
He meant everything to me, and I wanted to give him the best of everything!
However, almost from the day of his birth, Kona had health challenges, all of which were serious but treatable.
When I say "treatable," I mean, extremely expensive to treat.
In the first 18 months of his life alone, his vet bills cost over $10,000 – and every year, they skyrocketed.
Now, during those 10 years, I was very fortunate to have a job that paid me enough to cover my own needs and all of Kona's vet bills. But the workplace environment and office politics were at times emotionally and spiritually draining. Yet, I chose to continue working at this job in order to give Kona the best possible care I could afford.
Along the way I had to find a way to make it easier — notice I said easier, not necessarily easy — to show up and do the work. Click Here to Read Article …