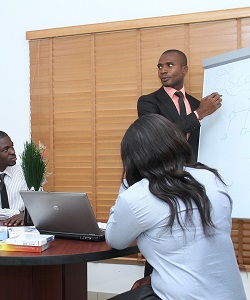 If you think that work is just about getting the job done well and within deadlines, you better think twice.
Working is not just about what you do, but also how you get it done — these two ingredients combined make up your reputation.
And by now you must realize that reputation counts a lot in every kind of professional environment.
You'll get promoted not only on the basis of what you do, but also on how others perceive what you can do.
Your actions will be interpreted by everyone at your workplace, and at some point you'll need to decide what sort of relationships you'd like to develop at work. Would you rather be liked or respected?
Here are a few tips to help you deal with this issue and build a solid reputation in your field. Click Here to Read Article …