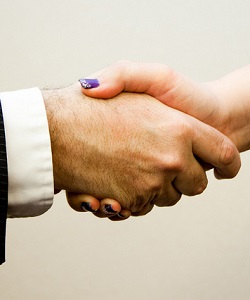 I grew up with a group of brilliant and strong women all around me, but they all struggled with something I think a lot of people deal with — they could not negotiate. And neither could I.
My mother's a professor with a science Ph.D. One grandma was a doctor in the 1940s. Her sister was as well. An aunt had been a dentist in the 1910s in Minsk.
My sister went from a fashion background to an MBA and business ownership and quickly learned the ropes.
I married a brilliant and strong woman who negotiates like second nature — and for pay, to great effect. The contrast, in some ways, could not be stronger. Click Here to Read Article …