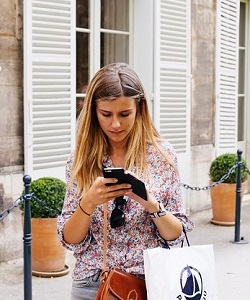 Do you have a lot to do but find yourself unable to get as much done as you wanted?
If so, you might need some help with time management.
Time management skills aren't something everyone has.
Some of us don't do well with a schedule and often lose track of time.
With a little practice and some useful tools, you can learn to manage your time more effectively. By doing so, your life will become a lot easier and, overall, more enjoyable.
You'll have time to get everything that's on your agenda done, so you can spend less time stressing over it and more time reaping the rewards of your hard work.
Technology has brought about more tools than we could've ever imagined. You can now get help for almost everything just by checking your smartphone's app store.
Apps can now keep you organized without having to carry around bulky planners. No need for paper calendars anymore either, as your smartphone has its own that will even send you reminders.
Since you might not have the time on your hands to do the research yourself, here's a list of five apps to help you manage your time.
1. RescueTime
It's easy to get caught up browsing the Internet. Sometimes you may not even realize how long you're actually spending scrolling through your news feed on Facebook.
At the same time, you might be wasting your day away playing a popular gaming app, such as Clash of Clans or Candy Crush Saga, without even realizing that you've been playing for more than an hour.
Time really does fly when you're having fun, so to prevent this from happening (when you're online at least), RescueTime will keep track of your time spent on apps and websites.
RescueTime is available for both your PC and your smartphone, so you can track your time whether you're away from home or not. You can set daily goals and alarms to ensure you don't spend more time on certain websites or apps than you reasonably should.
It also provides detailed reports as to what you spent your time on, so you can easily know if you are reaching your goals or not. You can also use it to know which areas you need to work on. Another feature that makes it useful is that it will send you a weekly email summary and productivity score.
If you decide to partake in RescueTime Premium, you'll also be able to block distracting websites, receive tailored notifications and reminders, and track and log your offline activity (for example, the time you spend on phone calls).
RescueTime Premium can be purchased for $9 per month or $72 per year, and the option of a free, 14-day trial is available. Even without the premium version, RescueTime is sure to be one of the most helpful tools for managing your time.
2. Evernote
Evernote is a powerful organization tool that can help you manage your time. You can write notes, tag them and store them in digital notebooks; easily find any of your saved information by utilizing their search feature; write to-do lists; share your notes and ideas with others without leaving the app; and more.
Evernote even lets you clip web articles so you can read them later or look back on particular information that might have interested you without having to find the webpage again.
Because Evernote can sync across all of your devices, you'll never have to go without it. Being disorganized can take up a lot of time, especially when you're searching for notes, websites, etc.
As long as you have Evernote by your side, you'll never have to worry about wasting tons of time trying to find the memos or lists you've written. If you want additional features, you can opt in for one of Evernote's premium versions, which cost $24.99 per year.
3. Priority Matrix
Based on the Eisenhower method, Priority Matrix allows you to easily keep track of your tasks by dividing them into four different quadrants. By prioritizing them based on importance, you'll be able to focus on what needs to be done immediately versus what can wait until later.
This app will also help you keep track of important emails, and it'll deliver daily reports that advise you which tasks you should work on next.
Available for Windows, Mac, iOS, and Android, Priority Matrix costs $10 per month for personal use, though other subscription plans are offered too for those who would like to share their task lists with others.
An added bonus of using Priority Matrix is that you will be able to use the app both offline and online, so you'll never have to go without it. There's also a 14-day free trial available to see if it's worth it for you.
4. MyLifeOrganized
MyLifeOrganized is an organization app that can help you manage your time by allowing you to create and keep track of your to-do lists. The drag-and-drop interface makes it easy to use on any device, and it can be synced across all of them.
One of the most useful features it has is its location-based reminders, which will send you notifications when you arrive to specific locations. For example, it will send you your shopping list when you arrive at the store.
MyLifeOrganized offers both a free and a paid professional version, which cost under $10 for your smartphone.
Time's A Tickin'
The four apps outlined in this article should help you immensely when it comes to managing your time. Don't worry if you still aren't meeting your goals at first; time management takes practice. You'll eventually get the hang of it and become a pro at utilizing your time effectively.