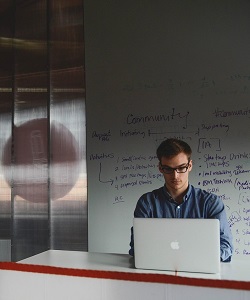 When you start an online business, you quickly become aware of the challenges you need to overcome as a new business owner to enjoy any level of success. Despite your best efforts to resolve your challenges, your business is floundering. Perhaps things are so bad that you're thinking of just getting a regular job and making someone else rich. You're almost ready to give up your desire to create financial freedom.
Let's assume, as an example, that you've set up a review website to sell other people's products as an affiliate. Your challenge is that you aren't selling enough products to earn a decent living. In fact, your costs far exceed your revenues. As far as you're concerned, you've done everything you know to improve traffic and increase conversions.
3 Common Problems and Solutions
Here are 3 common problems that online marketers face and the solutions on how to fix them.  
1. You have no idea what to do to grow your online business.
The challenge: you don't know what you don't know:
If you're not making money as an affiliate marketer, and believe that you're doing everything as well as you can, then there is some critical piece of information that you don't know. It could, for example, be a mistake you're making with your Facebook ads, or with your landing pages, or with your newsletter emails, or with your reviews. In fact, it could be any number of things. While your metrics might give you some statistical information, the meaning of your numbers could be interpreted in many possible ways. Since you don't know what's holding you back, it's difficult to correct it.