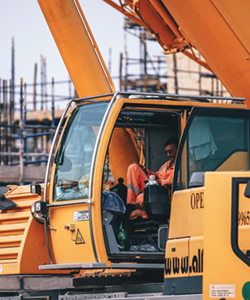 Heavy machinery is costly for any company that needs to deploy it. Moving it can require separate trucking and use always carries a cost downstream. Planning ahead for the worst case scenario is a smart idea, but there are small steps you can take every day to ensure equipment lasts well into the future.
More Durable Equipment
One of the best ways to cut costs is by ensuring that the parts most at risk for wear over time remain strong for as long as possible. It's unreasonable to stop work or to try alternative methods to reduce degradation, but an overlay plate could add extra layers of durability.
Plating your materials, and your machinery, allows it to last far longer under intense conditions. Some plating can withstand extreme heat, while other forms are built for heavy impact or resistance to abrasion. Whatever the primary source of degradation, you can find a way to protect from it and extend the life of parts. Weigh the costs of reinforcing your machinery with better equipment and you may find the difference in yearly repairs is less. Click Here to Read Article …