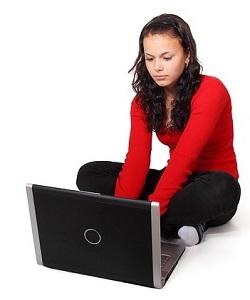 Do you love expressing your thoughts through blog posts?
If you are really passionate about writing and sharing your thoughts with readers and do not want to limit it to just blogs, then you can turn your passion into your career.
There are many opportunities available for you to get connected with a greater audience and also bring new audiences to your blogs as well.
As a freelance writer, when you are submitting your content, you can get paid in two different ways.
One among those (and the most common) is you are paid a fixed price for the content you submit. The other option is a variable payment based on the number of views to your content and also the number of clicks for featured ads in the post.
You can earn a good amount with either of these two options, but you should first decide which website is right for your articles and your writing style. Check all the options available and you will be able to find the right one. Here is a list of 11 websites that pay well — I hope this will help you in choosing the right one.
1. Freelancer Careers
When you are working on websites that pay for only one or two articles a month, then you will not be able to earn much. But with Freelancer Careers, you will not face that problem as there is always work available.
The monthly payment can also be really good. Technical writers and resume writers will have a lot of work to do, but there are other opportunities as well. You get $7 to $31 per page.
2. Writers.PH
With Writers.PH, you will have many categories to choose from and write about. There are categories like legal consulting, literature writing and reviews, custom online research, case studies, business reviews, and also research reviews.
Choose the category of your choice while registering on this website and then you get a chance to select the projects. You can make up to $700 to $800 every month.
3. Essay Writers
You will have to like working on resume writing and academic projects if you want to work with Essay Writers. There are a few tests you need to pass after you register and before you start working on the actual orders.
You will have a grammar test and also a trail assessment as well. Getting an approval before you start working is really important on this website. You will be able to make $30 per page.
4. AsiaWriters
All Asian writers with excellent writing skills can choose to register on AsiaWriters for free. But before you register, you need to have a Ph.D. degree, Master's or Bachelors degree in any background to work here.
You are free to pick any project available and start working. If you are able to give high-quality work, you will be able to make a really good income from this website.
5. Listverse
Listicles are loved by most everyone. If you think you can write good lists, then you can definitely get your content posted here. You have a huge list of categories accepted by Listverse.
Choose the one that suits your interest. Just for writing 1500 + words, you can make $100.
6. WorldStart
Are you a computer and technology lover and love writing about them? Do you always keep yourself updated about the latest trends in technology?
Then WorldStart is for you. It's a simple, but very useful website with tech tips. Start writing for this website right now and receive payment from $25 to $50 for one article.
One of the benefits of writing for this site is you will be able to improve your technical knowledge with the feedback given by the knowledgeable audience who read the articles.
7. iWriter
The clients who offer work through this website will pay you $1.25 for 150 words long content. Here you will have to be very careful with the quality of the content you are writing as your ranking will depend on the feedback given by the clients.
There are also chances that your content will be rejected if you don't meet the requirements. If you are able to get four stars for 30 articles, your earnings will double and you get promoted as a premium writer. Now for the next 30 articles, if you can get 4.5 stars, then you are an elite writer and you can start making much more income.
8. About.com
This is one of the most popular websites known to almost all who spend a lot of time on the Internet. Your content will gain greater exposure with About.com, but it is not going to be that easy to gain popularity. Once you reach that stage of popularity, then the income that you can earn here is really good.
9. Textbroker
Only Native U.S. writers are allowed to work on this website. If you are from the U.S., then register and start writing your sample article.
You need to be very careful writing this article because you will get a rating for this article and based on that rating you will be able to make money from $0.007 to $0.05 per word.
10. ShoutMeLoud
This website features topics that are related to the web like SEO, WordPress, social media, blogging, online earning, affiliate marketing and others. Your content can be featured in front of 6,50,000 subscribers. While that is a really huge number, payment is based on the Google Adsense ads which you can add to your articles.
11. Hubpages
Just like About.com, this website does not require any kind of introduction. It is a revenue sharing website and anyone can join.
Submit your articles after joining, and when they are featured you will earn from your Google Adsense account. Make sure you are writing grammatically correct content, and it should not be less than 700 words. Only approved articles will be posted on this website.
—
Making a living as a freelance writer is possible, but it does require hustle. Keep these sites in mind when you're looking to increase your revenue.
(Photo by PublicDomainPictures / CC BY)