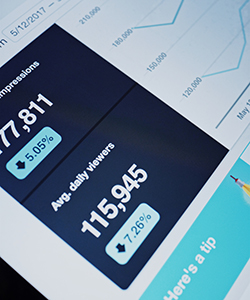 In the modern world, no marketing plan is complete unless it includes a digital marketing strategy. It doesn't matter if your business only revolves around selling tangible goods and services–you also need a digital component to your marketing plans. Digital marketing will have a big impact on your efforts to acquire new clients, make your brand more visible, and generate higher revenues.
In essence, there are five key elements that you have to take into consideration when developing a cohesive marketing plan. You must consider the role of organic search, statistics, content, social media, and mobile play in your marketing, viewing each of these elements from your own perspective as a marketer and from the perspective of a consumer.
Here are some reasons why each of these elements is worth your time, investment, and consideration:
1. Include search engine optimization in your marketing efforts.
Consumers trust organic search results more than they do paid advertising. The reason for this is simple: they feel rewarded by doing a keyword search on a major search engine and finding a website that supplies them with the information that they were seeking. Pay-per-click advertising, by contrast, is like having someone making a suggestion. This, of course, does not mean that you should not do paid advertising because paid advertising is also highly effective. However, you should not only rely on paid advertising for lead generation. Since mastering search engine optimization requires plenty of deep thinking and research about keywords and their placement, your business will benefit by partnering with an SEO agency like HigherVisibility.
2. Inform your marketing with statistical information.
Statistics guide marketers on what to focus on. The more accurate the information you use to make a decision, the better your decision is likely to be. By basing your qualitative analysis on quantitative data, you will make the most realistic decisions. For instance, if you place a Facebook ad and drive 700 people to your website, but only 30 people register for your webinar on your landing page, then you know, based on the high ROI of your Facebook advertising, that your Facebook ad is effective; however, since you only had a conversion rate of 0.04%, you need to tweak your landing page copy or images. Naturally, you also need to evaluate the results you are getting based on industry conversion norms.
3. Understand the value of content marketing.
Content marketing is the antithesis of interruption marketing. When you offer free and valuable information, you attract people to your business. With interruption marketing, say a banner ad, you force people to pay attention to your business offer. When you use content marketing, you establish a reputation as an authority in your niche.
4. Build your brand image through social media marketing.
Social media helps consumers get to know, like, and trust your brand. By interacting with people on a social media website, you are creating a personal relationship with them. Since they feel that they now know you, they are more likely to trust your recommendations. Social media is an excellent way to network with fellow entrepreneurs and current and potential customers.
5. Leverage the power of mobile marketing.
Don't forget to create a mobile-responsive website and to research the benefits of mobile advertising. Mobile plays a vital role in consumer shopping. According to statistics gathered by Business Apps, there were 3.5 billion unique mobile Internet users by August 2017; on average, users spend 69% of media time on mobile devices, and mobile devices will increase Internet use by 80% in the near future. People usually shop with their smartphones in hand rather than take the time to do some preliminary web surfing before they go out shopping. Smartphones are not only used to find store locations, but also to research the best prices, get product information, and access digital coupons. Your best chance of connecting with customers who are actively shopping for an offline product or service is by deploying mobile marketing strategies.
In conclusion, a well-designed marketing plan should consider how to leverage these five key elements to help you achieve your marketing goals. A comprehensive marketing plan should include each of these elements and explore ways to consistently improve them.