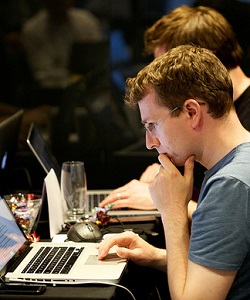 You get up to receive your fax.
The bespectacled personal assistant at the next table is muttering into her laptop.
Two writers are talking about the crazy demands of their clients.
You feel a part of something, happy to be around people going through the same thing you are.
This is the essence coworking spaces, office areas owned by a company or organization and used by freelancers as their office space.
They make use of resources such as photocopiers, fax machines, even coffee makers. Coworking is becoming more accepted, popular, and available.
One does have to pay periodical fees to use coworking facilities. So what justifies the price? Here are some good reasons to consider taking your home business into coworking spaces. Click Here to Read Article …