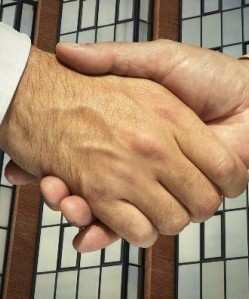 If you are one of the many people who feel their career is in a rut and that it might be time for a promotion or raise, then it is time for you to become the "Go to Guy". But why would you want to do that?
The Go to Guy is the person that your boss and colleagues know they can turn to whenever they need advice — or just need to get something accomplished.
The Go to Guy is indispensable (therefore, powerful) in the greater scheme of office politics.
The Go to Guy can leverage his superior's opinions towards projects, inter-departmental promotions, and raises.
The best part is with good, old-fashioned hard work and initiative you can be the Go to Guy. You can make the leverage work for you. Here are the top three ways to shine above the rest.
1. Volunteer for Everything
There are several ways that volunteering can help elevate you above the rest. Volunteers are already in short supply. Many avoid volunteering because it means doing more work for no pay. This is why every organization needs solid and dependable volunteers for many tasks. Whatever you do, do not get caught up in that frame of thought. The benefits of volunteering come back to you in spades. It may not be the same as a paycheck, but in the end volunteering will pay greater…and in dividends.
The first way to volunteer is the simplest — and always seen. Whenever there is an opportunity to take on more work, take it on and do an awesome job. Go "above and beyond" in your volunteer efforts. Your boss will take notice of this and place additional confidence in you. He will see your commitment and zeal in the volunteer efforts and transfer that image to his ideas of your normal work. The bonus here is that any positive feelings and thoughts he has at this point are multiplied due to the fact that you are generously volunteering your time to help the company. While this does mean more work for you, the sacrifice will definitely give boost your career and overall inter-office image.
Click Here to Read Article …
Popular search terms for this article:
go to person, go to person at work, go to guy, how to be the go to guy, another word for go to person, another word for go to guy, what does go to guy mean, another word for go-to person