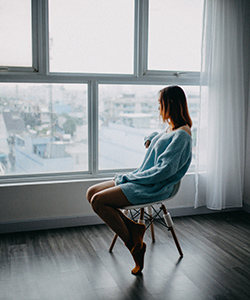 Like any other business, finding the right tenants, who are the clients in this case, can be very overwhelming. It may be your home that you want to rent, or houses that you have built specifically to rent out. There are both good and bad tenants and, worse, there are those who come with more risk if they have a plan to carry out illegal activities in your building. For these and more reasons, you must be very vigilant when choosing tenants for your rentals. Below are a few tips that would help you get the right tenants who will pay on time, are easy to work with, and above all are willing to take care of your property.
1. Know Your Laws Well
There are several states and federal laws that monitor landlords and tenants and you, as a landlord, must do research on them all to avoid finding yourself on the wrong side of the law. For example, The Fair Housing Act prohibits landlords from discriminating qualified tenants based on their religion, race, age, gender, family status, a nation of origin, or disability. You also need to understand your rights as a landlord and rights of your tenants to ensure they are respected accordingly. If you have your own real estate company, you may need to refer to your Real Estate LLC Operating Agreement and know what you will need to add in your agreement with your tenants. If you are a beginner in this business, you can seek advice from a consultancy firm that deals with real estate's planning so as to secure your property.
2. Carry Out Background Checks
After understanding the laws concerning rentals, it will be a good time to check if your potential tenant is a criminal or not. The good thing is that criminal data is available in public records and you can access it in different courthouses. One thing you need to know when carrying out a background check is that you must have the actual name and date of birth of the tenant. This is because any person who has a criminal record can try to falsify this information. You must, therefore, obtain a valid ID to carry out the background checks.
3. Check For Tenant's History With Other Landlords
Some tenants can be very problematic and unreliable, and it is your duty as a landlord to communicate with at least two landlords who worked with them before. However, you also need to know that some landlords will lie to you if they want a problematic tenant to leave their property. Therefore, speak to landlords who do not have any current tie with the potential tenant. For a first-time renter, you will be required to use other tips to verify their reliability. The questions you should ask include:
Was the tenant paying rent in time?
Why did they leave your premises?
Did the tenant take care of the rented property?
Did they give notice before vacating?
Did they relate well with neighbors?
Did they have unnecessary complaints?
4. Check The Tenant's Credit Report
You must verify if your new tenant will be able to afford the rent by checking their credit score. The higher the score, the higher the chances they will not default on paying rent. Generally, a credit score that is above 650 is reliable. You can also gather the financial information of your tenant to know if they make payments in time or if they have numerous outstanding debts. If they do not pay other debts, there is a high chance they won't be paying your rent in time either. The law allows a landlord to turn away future tenants who have a criminal history or a poor credit score.
5. Check The Stability Of Your Tenant
Some people keep frequently moving from one property to another, sometimes without any good reason. You can capture such information on the application form by asking for employment history and prior addresses. People who do not have consistent employment show that there is a possibility of them moving again, and also might not be able to pay the rent. Like any other business, you need a tenant that you can work collaboratively in the long run.
6. Trust Your Gut Instincts
While doing all this screening, your instincts might be telling you that this is not the right tenant for your rentals. Sometimes our instincts are known to have the best judge of character, and you should trust them to some extent, apart from doing your own thorough screening.