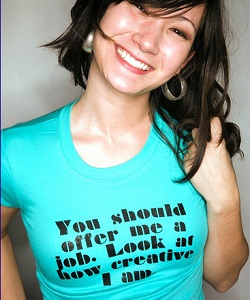 If you're a small-business owner, then you're all too familiar with the lack of sleep and countless hours a day you spend working on your business. And while statistics found by the Small Business Association showing 50 percent of businesses lasting five years and one-third lasting 10 years certainly yield a glimmer of hope as compared to often-repeated horror stats of nine out of 10 businesses closing within ten years, the lifeblood of your small business is anything but a guarantee.
You work hard so that your business, your dream, doesn't become another statistic. But in the process you surrender your entire life to work, and maybe not even for a positive trade off. It's time you considered investing in things that can free up your time and pay dividends for the growth of your business.
Help is here
One thing that many small-business owners find hard to believe is that you don't have to do it all alone or in house. Automated processes and remote assistance can help take a load off you and your business. Many of these services are actually more affordable than handling in house.
Have a look at five things that you should consider outsourcing that will save your business both time and money.
1. Hosting
If you run an online store, you should consider a fully hosted option. Full service enterprise ecommerce platforms such as Shopify Plus take the burden of website development and maintenance off the business. You won't have to pay a full-time developer or other employees to keep your platform running smoothly. You'll have all the technical know-how you need a phone call or email away.
Opting for a fully hosted platform means your business lives in the cloud, allowing your business to be more agile and handle a higher volume of customers. If you want to roll out a website change, you don't need to pay a developer hourly to make it happen, simply consult your service. 
2. Content marketing
The objective of content marketing for businesses is to generate leads. Content marketing, whether it's in the form of a blog, social media or email blast, helps your business nurture relationships with clients and potential clients. It builds a rapport and makes you a credible authority. If done right, it'll put you in customers' future purchasing decisions.
Companies are realizing the importance of content marketing in this digital age. However, many marketers agree that the biggest challenges in content marketing are producing high-quality content in high volumes.
As a small business, you can't afford to risk providing your audience with poor content. You also can't afford to waste time on developing content while your business needs managing. It therefore makes sense to outsource content marketing to a freelance writer or agency. This will help ensure that you have high-quality content capable of generating leads and building relationships in the long term, all while saving you money compared to doing it yourself or hiring a team fulltime. 
3. Payroll and taxes
Unless you have training in tax laws and payroll management, outsourcing your payroll and bookkeeping is a no-brainer. Seemingly innocent mistakes on your payroll and in filing taxes can trigger tax audits. These in turn could result in your business losing thousands of dollars in penalties and fines. The Internal Revenue Service (IRS) imposed fines amounting to more than $2 billion against small businesses in 2014. These were the result of simple mistakes such as improper filings and omissions.
Tasks such as payroll and bookkeeping don't have to be done in-house. You don't have to hire in-house staff and spend a lot of money in salaries every month. You can outsource these tasks to a reliable service. This is affordable and helps you avoid those costly mistakes.
4. Administrative tasks
Multitasking isn't always a good thing. A recent study showed that $400 billion is lost annually around the world as a result of multitasking. As a small business owner, it will pay more if you focus on the tasks that are core to your business and outsource repetitive tasks that aren't. Outsourcing administrative tasks such as appointment-setting to a virtual assistant can help you focus on the big picture.
5. Legal assistance
There are various aspects of running a business that require legal assistance. It helps to have legal assistance that you can access on demand for the small issues. This allows you to access legal expertise and avoid having to pay for retaining these services year-round.
There are various other tasks that businesses could do with outsourcing, it all just depends on the type of business you operate and what your in-house capabilities are. As a rule of thumb, outsource tasks that you struggle with. It will almost always cost less than hiring a full-time employee.