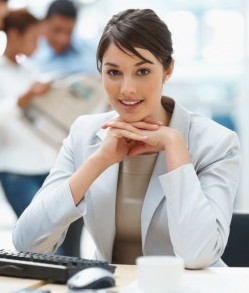 Professionalism calls for self-discipline and abstinence from certain things that are counterproductive for your work environment. A professional astutely gauges his or her responsibilities and maintains high level of loyalty and sincerity towards their workplace.
The following list of behavioral patterns will affect your workplace immensely, and therefore, as an office goer, you can ignore them at your own risk. Some of things you'd rather not do in your office are:
1. Tardiness
As kids, we were taught about the importance of punctuality and the same holds true for workplace as well. Being on time for work, early on meetings and sitting late occasionally for the sake of work are traits that go a long way in ascertaining you as an effective resource. However, even if due to certain unavoidable circumstances you must report late, why not inform your superiors or HR department and make life easier for all?
2. Unscheduled work tendency
Adhering to time is always advantageous. To practice professionalism, follow the prescribed lunch break, do not stretch time gossiping about people, be accountable for the assigned work and refrain from leaving the office premises before the office hours on false pretext.
3. Gossiping
Gossip and office politics are two factors that lead to foul office environment. Idle gossiping, banal talking and taking part in office politics not only maligns innocent people but spoils the entire ambience of the workplace. Sometimes it may even take a toll on one's job; stay away from it!
4. Discussing personal problems
Leave your personal problems relating to daily chores, spouse, children, finances etc. at home. If you're always occupied with your personal life and not fully present while at office, you're not only straining your work but also your health! Keeping the personal and professional lives separate works best.
5. Inappropriate dressing
A professional always stands out from the crowd by the way he dresses himself. Stick to formals during weekdays or semi-formals on the weekends. Formal dressing also gives a sense of responsibility and professionalism.
6. Using office resources for personal gain
Another widely observed mal-ethic is utilizing office resources for personal use. Office appliances and resources such as printers, faxes, phones, computers, laptops, Internet connection etc. should be handled wisely and strictly for professional needs.
7. Carelessly handling office property
An efficient employee handles office property such as furniture, computers, books, cupboards, cafeteria utensils, stationary, confidential files with extra care so as not to damage any of them. They realise maintaining the safety of office property is their own responsibility and duty.
8. Unhygienic Behaviour
Some simple tips could be to refrain from eating at the desk, mop the desktop clean every morning, avoid drinking water or other liquids on the desk that may spill on important documents or electrical circuits, make use of tissues and napkins, de-clutter etc.
Such small changes will make a huge difference in your being seen as professional and go a long way in helping you climbing the career ladder too.
What else would you add to the list of things not to do in office? Share with us in the comments!
Photo by DepositPhotos.
Popular search terms for this article:
things not to do at work, Powered by Article Dashboard stuff to do, Powered by Article Dashboard at home moms, Powered by Article Dashboard work at home business ideas, Powered by Article Dashboard home comfort, Powered by Article Dashboard jobs in photography, things not to do in the office, Powered by Article Dashboard at home jobs, Powered by Article Dashboard international business plan, Powered by Article Dashboard photography art