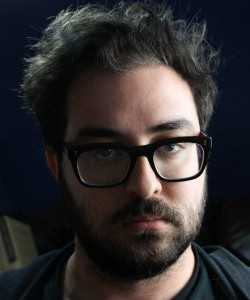 Our guest on this week's episode of the WorkAwesome podcast is Adam Lisagor. Adam has a lot on the go, including developing iPhone apps (like Birdhouse with Cameron Hunt), being involved in a couple of podcasting projects (You Look Nice Today with Scott Simpson and Merlin Mann) and acting as what some may call as a "reluctant" pitchman for products such as Square and Flipboard.
But what Adam primarily does is make video. Really good video. With clients that include the aforementioned Square and Flipboard, he also has created some great spots for Jawbone's JAMBOX and Peel. Adam's videos don't really feel like commercials, which is what may have led to a steady stream of work over the past few years. WorkAwesome editor Mike Vardy has more of a discussion than an "interview" with Adam about things like workflow, how he keeps on top of all that he has going on, and his particular drink of choice. (Hint: it's not coffee, tea, or soda…)

Show Notes
WorkAwesome Productivity Tip: Don't take yourself so seriously. Take breaks, breathe and have fun. That'll lead to better work and a better life.
Adam discusses his workflow, including what he tells clients about his work habits from the onset.
How he ended up becoming a pitchman and why he's still doing it.
What types of companies that he likes to work with…and why.
Why he really doesn't use any productivity tools.
What tools he does use as part of his workflow.
Why he worships email.
What's the deal with You Look Nice Today?
…and Adam discusses his favorite drink, what he listens to and whether he stands or sits while working — along with much more.
This Week's Sponsor

This week's episode is sponsored by Hover. Hover is offering a 10% discount available exclusively to WorkAwesome podcast listeners (and our readers, of course) when you go to their website to buy your next domain name. Just click here and enter the word awesome when checking out. You'll see that finding and registering a domain with Hover is fast, easy, friendly and secure. Hover makes domain names simple.
[powerpress url="http://workawesome.podbean.com/mf/web/g5p2ci/Episode15_AdamLisagor.mp3″]
Subscribe to the podcast
Play in podcast in new window
If you enjoy the WorkAwesome podcast, please let us know. Leave us a rating and review in iTunes; it'll help people find us and build up our listenership. And if you have any suggestions on guests or what else you'd like to hear, let us know in the comments.
(Image courtesy of Flavors.me/lonelysandwich)
Popular search terms for this article: