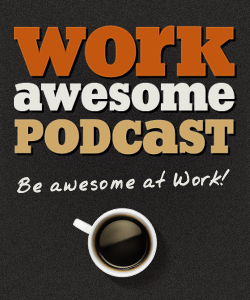 This week's episode of the WorkAwesome Podcast features an interview with Nathan Hangen and Oleg Mokhov. These two gentlemen who not only have their own ventures that they foster on a daily basis, such as Nathan's Building Digital Empires site and Oleg's own site Mokhov.com, but they have forged a partnership with two projects: SoundTrackster (a site that offers "royalty-free music that doesn't suck") and BlueRize, which offers electronic music and podcasts that are a serve to energize entrepreneurs.

Did I mention that these two live on opposite coasts?
They discuss with host Mike Vardy how they are effective as a team, how they stay productive, function and flourish with such a distance between and what they do to foster their partnerships from across the miles.
[powerpress url="http://workawesome.podbean.com/mf/web/w9fj9s/Episode3_HangenMokhov.mp3″]
Subscribe to the podcast
Play in podcast in new window
You can also subscribe to the podcast in iTunes here.