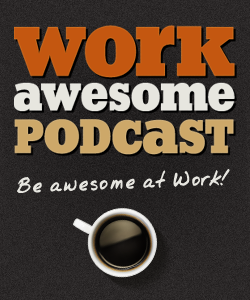 This week's podcast features tips on simple ways to get through the holidays and an interview with theatrical artistic director Karen Brelsford.
Karen has been working in theatre for years and WorkAwesome editor Mike Vardy discusses with her how she is able to balance her work as well as handle the rigors of working in such a demanding field. Karen shares her insights on how she manages her time in order to deal with multiple productions and how she went from studying tree rings for a living to the world of theatre.

Mike also shares with WorkAwesome listeners some information on what could be in store for followers of this site could be in store for this week as we head towards Christmas.
[powerpress url="http://workawesome.podbean.com/mf/web/egdxje/Episode6_KarenBrelsford.mp3″]
Subscribe to the podcast
Play in podcast in new window
You can also subscribe to the podcast in iTunes here.