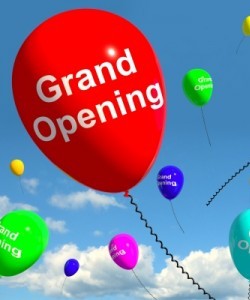 The Internet is without a shadow of a doubt the most powerful tool in the world. One amazing aspect to the Internet is how easy it allows you to quit your day job and help you with starting your own business venture you have always dreamed of, all at a relatively low risk.
You may ask how on earth can I start my business without having employees or even a website, well the answer is simple: outsourcing. Websites such as E-lance or Freelancer have made it incredibly easy to get the services you need to start your venture all at a relatively low price. Even if your company involves complex tasks such as software development, you can find someone affordable to help you make the first version. I once developed my own iPhone app for under $1,000.
Outsourcing Your Business
Start thinking like this: The Internet is filled with potential employees; all you need to do is hire them when you need to. Say for example you want to start your own graphic design company. You could start off by outsourcing your web development, marketing and design all to your specifications. Then when you land a client, head over to E-lance with your job description, watch the offers roll in from all over the world and choose the offer that best fits your situation. Once the work is complete send it back over to your client and everyone is happy.
The only risk you took on was essentially creating an online face to your business, aka website and marketing materials, which could all be done for under a $1,000, an investment that can easily be returned. Once you start growing your client list and revenue stream, you can then slowly start to hire people in-house and even get your own office space. Outsourcing is a growth strategy and a way to start evaluating the market potential for your product or service.
Promoting Your New Business
Another problem you may run into is how to promote your new company; yet again, the Internet is full of solutions. There are always answers if you keep searching, even the resources alone on Work Awesome are enough to get you started.
One of the cheapest and easiest solutions to finding your first customer is calling the people you already know. Don't be afraid to start calling people in your network to find potential customers. Also, social media sites such as LinkedIn can be very helpful in raising awareness for your new company. It really doesn't take much more effort than being bold and putting yourself out there.
If you have already come this far, don't stop here! Another idea is to have a few of your friends or colleagues make a few posts about your new company on Facebook or LinkedIn. You would be surprised what even 5 people could help you achieve.
Pay Per Click Advertising is another very powerful tool. I know of many people who have used Google AdWords to test the market potential for a new product. They have done this by creating a landing page and then tracking user engagement. Google Analytics can paint a very detailed picture about the people on your website. This is just another way to help you decide if it is worth going all in on your business. Google AdWords, Facebook ads and LinkedIn ads are all great ways to start driving traffic to your business, whether it is local or online. Many of these services even offer free credit for first time users. If you were to try all 3 you could have close to $250 in free advertising.
Outsourcing Your Product
Your outsourcing approach could also look much different for a product. Products can be hard to design and hard to raise enough capital to start your first production run. However the Internet has also created another easy path to finding success. A term that has become very popular recently is crowdsourcing.
Crowdsourcing has helped entrepreneurs raise millions in funding, allowing them to start their dream business. All it takes is a well thought out idea and some marketing.
A very popular crowdsourcing platform is Kickstarter. Kickstarter allows entrepreneurs to pitch their idea where people can essentially pre-order your product at no risk to the entrepreneur. Either they raise all the money they need or they don't get any at all.
The connection between Kickstarter and outsourcing is this: You can outsource everything you would need to become featured on Kickstarter. You just need to come up with the idea and you can bootstrap nearly any start-up. That's a neat way of starting your own dream business, won't you agree?
—
I have just laid out a few of the very many paths to starting your own business with minimal risk. Dream big, take a little risk, and see what happens.
What other ways can you think of while starting your own business? Please share your tips below!
Photo by FreeDigitalPhotos.
Popular search terms for this article:
Powered by Article Dashboard online business opportunities for wholesalers, Powered by Article Dashboard international business opportunity, Powered by Article Dashboard start you own business and ideas 3, Powered by Article Dashboard work at home, Powered by Article Dashboard help with writing, Powered by Article Dashboard internet advertising website, Powered by Article Dashboard starting an internet business, Powered by Article Dashboard articles on performance management, Powered by Article Dashboard work from home internet business opportunity internet, Powered by Article Dashboard colorado web site design company