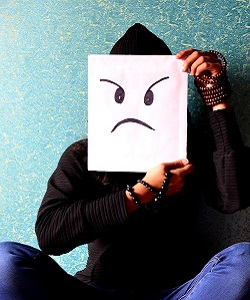 It's scary but true.
A recent report by a law firm has revealed one-third of employees have been bullied in the workplace.
The repercussions are huge.
While a third of those affected say they did nothing for fear of losing their job or hurting their career prospects, a large number of victims are remonstrating in ways that have financial impact on the business.
Either by taking paid leave due to stress; resigning and, effectively, walking away from the career you've both invested in; or in extreme cases, beginning legal proceedings in which you, the business owner, are held accountable.
Therefore, bullying strikes a moral and financial blow. Which means it is your responsibility as a small business owner to be vigilant. What should you do?
1. Look at Yourself
Firstly know what bullying is, as you might be guilty of it. Workplace bullying is defined as the repetitive, prolonged abuse of power, resulting in humiliation, offense, intimidation and distress. It can take the form of:
Rudeness
Bitchy or gossipy behavior
Shouting
Finger pointing
Swearing
It can be directed peer-to-peer, upwards from workers to managers, or downwards from directors to workers.
If you are a business owner who likes a joke or a bit of friendly ribbing, it might be worth taking a step back. Is your banter really harmless? Or could it be seen as an unacceptable way to behave?
2. Have a Policy in Place
We all want our companies to be nice places to work — to be environments where people prosper because you nurture their talents. So ensure staff feel supported by developing an anti-bullying policy.
Put together a guide that provides workers with a to-do list if they find themselves the target of a bully. The guide should list helpful tips, for example, suggesting they keep a diary of incidences before escalating the issue.
It should also name a person in the company they should approach as a mediator if they can't confront the bully themselves. You should ensure this policy is visible and everyone knows it exists.
Insert it in the staff handbook, if you have one. Pin it to the kitchen noticeboard. Share it on the intranet. Just ensure your support is visible.
3. Be Approachable
If bullying is taking place, you need to ensure the victim feels they can talk to you. As the boss, you can make the buck stop, which is very important when the victim can't see a resolution in sight.
Listen to what they say. Let them do the talking, which I know is not that easy when you're naturally a problem solver.
Resist any urge to dismiss their claims, and be careful not to make any rash decisions. You need to be empathetic but you also need to know the full story. Which brings me to my fourth point …
4. Know the Facts
Bullying is a type of emotional abuse, and the forms it takes can be very subjective. For example, a daily swear-y tirade from your partner might be funny to you, but hugely intimidating to Sarah in Accounts.
It's for this very reason you need to understand that there are two sides to every story. Is the bully really a bully? Is what's being reported fair?
Ask the victim for examples of the bullying, perhaps in the form of a diary. Be kind and gentle when you ask them because, if their claim is genuine but they haven't kept a diary, you're basically forcing them to cope with continued harassment in their quest to obtain "evidence." But you do need this information to deal with the matter fairly.
On the other hand, educate yourself on what doesn't constitute bullying. For example, differences of opinion during a stressful period at work can leave staff feeling upset, but this shouldn't be confused with bullying.
Similarly, you and your managers have a right to exercise authority, whether it's to manage performance, deal with inappropriate behavior or just to set necessary deadlines. This is not tyranny though, just effective management. Finally, one incidence of unreasonable behavior is an isolated act, not bullying. (Though I would hasten to add, it should be addressed there and then, to avoid it escalating.)
5. Know What to Do Next
If a case of bullying exists in your office, call in some help. Either from your HR manager, your lawyer or someone you know who has personnel or legal know-how.
This situation is a potential minefield, and it needs to be handled very carefully. You want to be able to resolve it and retain the staff members involved, at the same time as ensuring little disruption to the business.
To achieve a successful resolution, you will need an expert's helps to navigate what is likely be a lengthy process with the potential to explode, if not handled correctly.
—
Office bullying isn't something that will disappear on its own. You must address these issues head-on in order to ensure a safe, happy, and therefore productive, workplace.