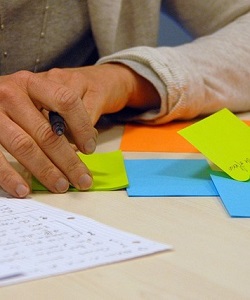 What's the first recommendation you get when you ask for advice on creative thinking?
Brainstorm!
This technique has received so much attention over the years that we've forgotten all about its foundational principles.
Not all online guides and resources have it figured out.
Brainstorming is much more than launching an app and noting your thoughts away.
Alex Faickney Osborn defined precise tenets when he developed the brainstorming technique (Applied Imagination, 1953). Although the main principles were set decades ago, they are still very effective. There is no point in diverging too much. Click Here to Read Article …