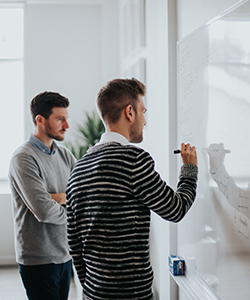 Capital-intensive businesses, such as construction firms, require a large investment in assets to operate, and those assets may include heavy machinery. Using heavy machinery is expensive and carries a higher level of risk for workers on a job site. Review these tips for operating a business that requires heavy machinery.
Addressing risk
In order to get the most out of a piece of heavy machinery, a business must put controls in place to keep the company operating and prevent downtime. Here are some examples:
Employee protective gear: Employees who operate heavy machinery, or work near these machines, need to have the proper gear to protect themselves. Your firm can find rx safety glasses online, along with hardhats and other safety equipment.
Job site rules: Your firm must have a clear set of rules for moving in and around a job site, including procedures for the use of heavy machinery. If, for example, the construction site has dump trucks driving in and out of the site, everyone needs to know where the trucks enter and leave the area. In addition, someone must signal when the trucks can enter and leave.
Training: Your workforce must be trained on your policies for working on a job site, wearing safety gear, and other procedures.
These strategies can help you prevent worker injuries, and reduce the risk of damage to your heavy machinery. Click Here to Read Article …