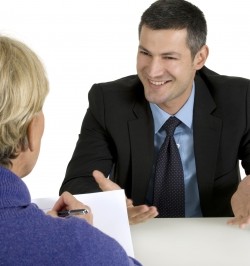 I'm sure you've been asked this question at an interview at some point in your life.
Coming straight from the 'stock questions to ask interview candidates' manual, the "Where do you see yourself" question sits neatly alongside "What's your greatest weakness?" and "How would you deal with a difficult situation?"
It's a lazy employer who asks one of these 'difficult' questions. Both sides could probably just as well do the interview over the phone and save everyone a lot of time!
Unfortunately, if you want the job you're going to have to sit through these painful interviews and prepare to give the same stock answer. Click Here to Read Article …
Popular search terms for this article:
where do you see yourself in 5 years time, where do u see yourself in 5 years, Powered by Article Dashboard what does it take to do business management, where, Where do you see yourself in five years time, Powered by Article Dashboard business management skills, where do u see yourself in five years, how to answer where do you see yourself, Powered by Article Dashboard writing contest, how to answer where do you see yourself in 5 years