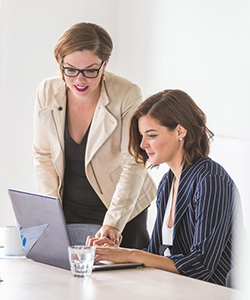 All successful companies will tell you the same thing about the reason for safety in the workplace. Without policies and procedures in place to protect the health and safety of employees within a workplace, accidents, which could have been prevented, occur more frequently than one would have assumed.
Workplace safety is not something that can be left in the hands of individual workers to figure out on their own. Not everyone correctly identifies hazards and proper safety controls. Without ongoing safety training and employee education based on government standards, workers would be less likely to wear safety equipment or to warn fellow employees of potential hazards.
Health and safety programs in the workplace prevent injury and illness in the workplace. Health programs help both employers and employees understand what potential hazards in the workplace they may be exposed to every day at work.
What's more, a business might want to have an outside safety consultant to come in and make sure that they are using the right safety procedures.
Why Hire A Safety Consultant?
The best consultants come from large, well-established organizations. Some, like the Safety Training Network, has been serving businesses for more than three decades.  During that time, they have run over 900 programs covering more than 80 themes on safety issues. The best companies, therefore, are most likely aware of almost everything there is to know how your employees can stay safe in your particular work environment. Additionally, they will help your company comply with the latest industry regulations and OSHA standards.
When you hire a professional consultant, they aren't distracted or inhibited by your company's internal issues, influenced by how well or poorly it's managed its past safety records. This objectivity is just what you need because they aren't willing to alter their reports to make your business look good.
Working with someone who has years of hands-on experience in different industries may seem like a daunting proposition especially if you have doubts about how well your business is keeping on top of safety issues. They will ensure that your company provides the most current Safety Awareness and Training programs in place and their advice will save your business a huge amount of money because they will offer recommendations that could save you from some heavy OSHA penalties.
The reason why professional consultants are so good at what they do is that they frequently attend the top safety seminars and meet with regulatory agencies. For this reason, they are impressively conversant with the best safety and training ideas. Compared to how much your company would have to pay in fines for not implementing certain safety measures—which you may not even know about in the first place—their services are reasonably priced.
How to Hire a Safety Consultant
The way to decide on the right company to resolve any safety issues your company may be behind on is to get a referral list and do your due diligence. Just as you would not trust your own health and safety to a doctor whose name you pulled out of the Yellow Pages, so, too, you should not neglect the health and safety of your employees by hiring a company that does not have strong referrals and impeccable credentials. Ideally, you will want to hire someone with experience dealing with OSHA–because they will be able to negotiate on your behalf should you be fined for any violations. What's more, keep in mind that hiring the services of a safety consultant, either on an as-needed basis or on a contract basis, is a completely deductible business expense. By training your employees on safety procedures, a safety consultant will reduce your long-term overhead costs.
In the final analysis, hiring someone who can provide necessary recommendations on how to correct any hazardous workplace conditions will help prevent heavy fines should you ever have to deal with an OSHA inspection.  The right person for the job will be able to update your existing safety regulations in your safety manuals. Should your safety manual be hopelessly out-of-date, they will help rewrite your safety manual so that it conforms to the specifics expected of your company by OSHA.