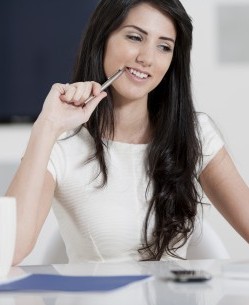 Congratulations! You are one of the estimated 42 million Americans who has managed to escape the corporate treadmill and have found success in a partnership or sole proprietorship, or perhaps even as a contractor or freelancer.  You've found that there are plenty of perks being your own boss and having more control of your day-to-day duties when you are self-employed. You are also likely able to spend more quality time with your spouse and family members.
But you also realize there are some slight disadvantages in the situation. For one, you are the one ultimately responsible for your own successes and failures. Not only that, but you also recognize you are very likely taking on some additional financial responsibilities that may have previously been covered by a previous employer – many of which fall outside your standard office expenses. I'm talking about things like knowing all your insurance options such as retirement/401k options, health insurance, and life insurance.
All of these things likely require some additional initiative and financial responsibility on your part when you are self-employed. But the fact is, your family's financial stability is dependent on each of these three items, and this does not change whether these investments are covered with or without contributions from an employer.
It can be difficult to understand the best options for you and your family when it comes to retirement savings, health insurance, and life insurance, especially if it is you are new to being self-employed. Luckily, there are plenty of free resources at your disposal to assist in making smart financial decisions in each of these investments.
Here are a few things to be aware of:
1. Retirement/401k
Thanks to a bit of federal legislation passed in 2001, those who are self-employed now have a powerful tool to protect savings from the tax collector. The self-employed 401k, also known as a solo 401k or Individual 401k, lets self-employed business owners sock away as much as $51,000 a year into a personal 401k account.
As with a regular 401k, money goes into a self-employed 401k tax-free and grows tax-deferred until it is taken out, with the usual 10% penalty imposed on anything withdrawn before age 59 1/2 unless it qualifies as one of the exceptions. Beyond that, though, similarities to the regular 401k, with its expensive management fees and ponderous administrative duties, are few.
And unlike the traditional version, the self-employed 401k is inexpensive to create and administer. There are no requirements for complicated discrimination tests, and IRS Form 5500 doesn't have to be filed until the account contains $250,000. *Information sourced from About.com.
2. Health Insurance
While there is no one-size-fits-all health insurance option, there are many ways to find solid coverage at a manageable expense. Forbes provides some very useful guidelines to assist you in finding affordable health coverage regardless of your income level.
One option for those in decent health is to sign-up for policies with low premiums and high deductibles, opting for insurance that kicks in for catastrophic illness. You can compare a variety of insurance options in your area at healthcare.gov. And the good news is if you're self-employed and pay health insurance premiums, you can deduct 100% of the cost from your income when calculating your federal income taxes. The deduction is also not subject to the 7.5% AGI limitation that other medical expenses are.
3. Life Insurance
Truth be told, you are likely better off purchasing a life insurance policy through a third party provider, such as an agent or financial planner, versus someone who goes through an employer. For one, employers don't allow you to have a lot of life insurance – typically, only 2x's to 3x's times your salary. And with that, the average employees goes with the minimum amount possible – $50,000 or $100,000, which is nowhere near close to what you would actually need to cover your family in the event of your untimely demise.
Another perk of purchasing your policy through a third party is the fact an agent or financial planner can sit down with you and truly try to figure out how much life insurance you really need.
Educate yourself with a bit of Life Insurance 101 to gain an understanding of three main types of life insurance policies: whole, term and universal. Each one serves different needs and considerations for both individuals and families, so it is integral that you understand these options to determine which one is right for you and your family.
Take the time to research your options with each of these important investments and carefully consider each plan and policy that makes sense based on your income and assets, expenses, and liabilities. While these decisions require a bit more thought when you are self-employed, as you have more options at your disposal, you also have a bit more freedom in each circumstance which will ultimately benefit you and your family.
Are you smart + self-employed who knows about their insurance options? Tell us in the comments!
Photo by DepositPhotos.com.
Popular search terms for this article:
Powered by Article Dashboard do you have a secret that no one knows but you, Powered by Article Dashboard american general financing, Powered by Article Dashboard networking email, Powered by Article Dashboard individual health, Powered by Article Dashboard healthcare finance, Powered by Article Dashboard family life insurance company, Powered by Article Dashboard insurance life, Powered by Article Dashboard how much do americans spend on stuff, Powered by Article Dashboard individual health insurance plans, Powered by Article Dashboard health insurance for self employed