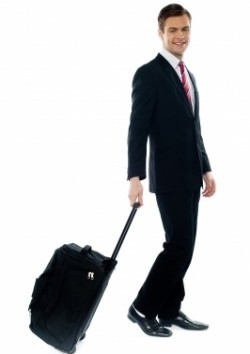 As a business, it is important to make financial savings wherever possible. Making your business travel cost effective is a great way to save some money, however this isn't always easy.
Based on Carlson Wagonlit Travel (CWT)'s travel price forecast, here are some tips to help you on how to reduce costs on business travel and effectively manage your company's air travel programme throughout 2013:
Use data carefully 
As a buyer, think carefully about the information you provide to airlines. While providing  data on travel spend and habits can be useful, as the airline can provide a discount that takes your organisation's travel patterns, volumes by route, class of seats purchased, and more into account, airlines are increasingly asking for extra information that is not needed for effective negotiations.
Know the total cost 
Ancillary fees are now commonplace and it is hard to remember air travel before them. At the same time, as oil prices have changed drastically, fuel surcharges have grown. When these extra charges are added together, the cost often rivals the base fare for an airline ticket, so include them when working out the total cost of your travellers' airfares.
From this you'll be able to continue to talk to your airline partners and negotiate according to your organisation's total spend, not on base fares alone.
Consider alternative airlines
There can be a big difference in average ticket price between airlines. Keep track of average ticket prices to make sure you are getting the best possible pricing and service, and consider non-traditional airlines (eg low-cost carriers) that could help drive savings and increase the level of supplier competition.
Keep in mind the cost of extras not included in the base fare though (such as in-flight refreshments or checked-in luggage), as they can add up quickly.
Monitor contracts
To keep the cost of business travel down, many companies have corporate contracts with airlines that normally last for two years. However, what was effective at the start of the agreement may not remain as such, as an organisation's travel patterns change and airlines adjust their capacity.
To keep your contract as effective as it can be, keep monitoring it and talk with suppliers on a regular basis.
Control costs
Cost savings can still be achieved despite rising costs. Try using restricted or non-refundable tickets; reducing premium class use; increasing the use of online booking tools; booking as far in advance as possible (generally, the further ahead you book, the greater the savings); cutting back on the total number of flights by consolidating trips; and when appropriate, using travel alternatives such as video-conferencing.
How do you cut costs of business travel? Share your personal tips below!
Photo by FreeDigitalPhotos.net.
Popular search terms for this article:
Powered by Article Dashboard ways to spend money, Powered by Article Dashboard ideas for a home based business, Powered by Article Dashboard easy home based business, Powered by Article Dashboard home based business work from home, Powered by Article Dashboard extra money idea, Powered by Article Dashboard easy ways to earn money