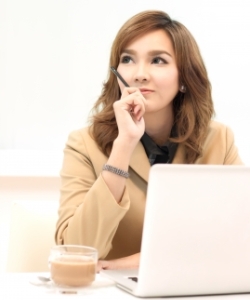 In January 2010, Lane Kiffin sent shockwaves through college football by announcing he was leaving the University of Tennessee after only one season. Just 14 months earlier, Kiffin had accepted the head-coaching job at Tennessee, one of the most well-respected college football programs in the country.
I am not a fan of Kiffin's, and as an outsider looking in, I took his willingness to initiate fights with other programs as a sign that he was more interested in his quest for personal fame than in his role as a coach and mentor to his student athletes.
Given my opinions of the guy, it's reasonable to think I joined in on criticizing Kiffin for his choice to bolt from Knoxville for another job. But I didn't. I understood Kiffin's decision and applauded him for making the move toward his dream job. Why?
Kiffin left Tennessee and accepted a job with the University of Southern California. He had coached there previously and was, at his core, a West Coast guy. As a matter of fact, Kiffin had to pay back the University of Tennessee $800,000 for his decision to leave after only one year.
He summed up his departure by saying: "This was not an easy decision. This is something that happens very quick. We've [his family and his staff] been here 14 months, and the support has been unbelievable here. I really believe the only place I would have left here to go to was…Southern California."
Defining Your Dream Job & Company
As a partner with an executive search firm, I often ask candidates what their "ideal" next step is in order to determine if their answer aligns with the opportunity and company culture of my client. The answer I typically receive is a vague description of a job where they can make good money and receive the opportunity to grow.
On the surface, it's a reasonable answer to my innocuous question. When I probe further and ask questions about the type of relationship with their boss and with their peers, the need for work/life balance, etc., I get a much clearer picture of their dream job. This job represents the opportunity and company environment they would jump at the chance to earn, and subsequently quit any other job for.
So, how does one define their dream job and company? This may seem like starting from zero, but I often ask candidates to list their passions as a starting point. This exercise begins a self-examination to determine where that individual will be most happy.
From there, I have created a practical checklist for defining one's dream job.
Dream Job Questions
1. Can my passions be met in my dream job?
2. What is my dream industry to work in?
3. What is my ideal job title and responsibility?
4. If my dream job is 10 years away, where do I need to be in my career progression today?
5. In my dream environment, do I need to have an opportunity to work from home or have flexible scheduling?
Dream Company Questions
1. Do I prefer a high growth company/opportunity, or a steadier environment?
2. Is it my dream to have an equity stake in a company or earn stock options?
3. Do I want to work at an established organization/company with a name brand, or work to build a smaller company up?
4. How do I like to be managed? What other characteristics are important in a boss?
5. What do I value most out of my peers?
6. What other values are necessary for a company to qualify as my dream place to work?
Notice that there are no questions about salary requirements in the checklist. For a dream job, a candidate should be open to sacrificing the luxuries of the highest salary grade. The key takeaway: If the top priority when evaluating a job is money, then you have NOT defined your dream job!
Lane Kiffin paid back $800,000 in order to leave Tennessee and earn his dream job as the head football coach at the University of Southern California.
What is your dream job? What is your University of Southern California?
Photo by FreeDigitalPhotos.net.
Popular search terms for this article:
what is your dream job?, define dream job, what is my dream job, define your dream job, workawesome dream job