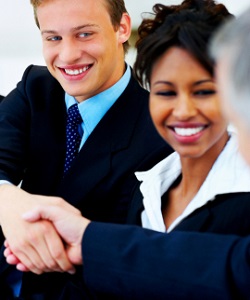 Almost every individual desires to advance in their professional career. However, it is easier said than done.
Career growth means higher levels of dedication, patience and confidence. If someone lacks in these areas, the first thing to do is overcome them.
Some people believe that switching to a different job may help them with their career growth. Though it might be true for some, for many it is certainly not.
Truth be told, if you have the right kind of attitude and commitment, it's possible you'll be able to advance your career in your current job as well.
Nonetheless, your career development process starts with realizing your weaknesses or limitations. Unless you identify where you lack, you won't be able to come up with the ways to overcome them and achieve the success and job satisfaction you desire.
You'll also need to determine your skills set and ensure that it matches well with your job. Continue to learn new skills and improve weak areas.
The proper skills and the ability to recognize limitations and correct them are key. Once you have taken care of those, the following guidelines can help ensure successful career growth.
1. Demonstrate Proper Attitude
Having a positive attitude influences not only your career but also your relationships with others, like your colleagues, friends, etc.
Keep in mind recommendations play a big role in increasing your chances of getting appraisal or even promotion. If your attitude toward others isn't good, then you can forget about getting any recommendations.
Attitude also means your willingness or reluctance to carry out a task or responsibility. If you flaunt a positive, can-do attitude, your employer will like you. If your attitude is negative, or can't-do, then your employer won't consider you an asset to the company.
2. Take Initiative
If you want success in your current job or one you've just started, you'd better start taking initiative. This means being the first one to accept a responsibility or a job role that others show reluctance to take.
People who demonstrate this quality are more likely get noticed by their employer than those who don't.
If you want to become the most in-demand employee at your company, this quality will definitely help you with that.
3. Personal Growth
Personal development plays a significant role in boosting your career opportunities. There are dozens of ways this can be accomplished. For instance, you can search for an online course or a diploma that may add new skills to your arsenal.
You may also look for the in-demand skills in your niche that would help you propel your career. Read industry publications. Be up-to-date with the regulations that are influencing your industry.
Consider enrolling in a graduate program to complete your masters if you think your undergraduate degree may be holding you back.
4. Join Professional Communities
Expanding contacts in your niche is another great way to influence your career and experience ceaseless growth. Networks like LinkedIn may greatly help you in this area since it is the most popular community that brings professional together.
Remember that network expansion allows you to reach out to more people that are working in your industry. This way you can share your expertise and learn new things that you may surprise you.
—
Career growth isn't always easy. But if you display the right attitude and mindset, then job satisfaction and success won't always remain a dream.
(Photo Credit: Thetaxhaven)