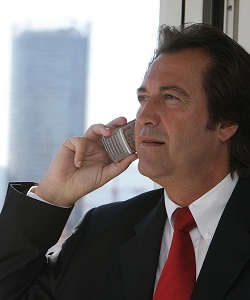 Leaders: some say they are born, while others say they are made.
First thing's first, dwelling on these premises is futile because leadership is an attribute that pretty much falls in a, say, complex region.
On one hand, some people are indeed born with superb leadership skills that are simply off the charts.
On the other hand, some are born with endless potential that may enable them to become great leaders, just as long as they push the right buttons and make the right moves.
If you're the latter and you want to be a good and successful leader, bear in mind that there are certain attributes that you need develop.
What are the qualities of a good leader? Read on and find out what they are.
1. Act and Inspire Others in the Process
To become a good leader, you need to act and make a stand. No one leads exceptionally by simply sitting still and giving orders.
Remember, the good ones do not rely on their title or position to lead or manage. Rather, they utilize their own energy and combine it with influence — these undertakings make them effective, efficient and ready to lead.
2. Communicate with Respect
Communication, they say it is the key to success. This is true when it comes to great leaders because they don't just communicate with their subordinates or colleagues, they communicate with respect.
This is regardless of if they are in team meetings, one-on-one conversations, phone calls or even text messaging.
3. Be Committed
Do you want to reach your full potential and gain the respect of colleagues as well as subordinates? Then you need to be totally committed to the task at hand and be dedicated to your craft.
This means you need to pursue your objectives, play your part and do your work to the best of you abilities, no matter how small or big it is.
Furthermore, being committed to your task and craft signifies that you have a concrete passion as well as purpose for it. By doing so, you develop enthusiasm along the way and at the same time maximize your ability to achieve it.
4. Build Expertise and Technical Acumen
Most leaders start out with certain skills like selling, designing and accounting, among others. However, the best ones make it a point to hone their acquired skills overtime.
In the long run, they become exceptional experts in their field and therefore become leaders.
5. Think Outside the Box
In today's competitive business field, many decisions are not clear-cut. The ability to make decisions like this pretty much separates the men from the boys, because good leaders can deviate from a set strategy and make an important decision in a heartbeat.
Putting this factor into consideration, thinking outside the box and being creative under stress is vital if you want to be good leader.
6. Maintain Composure Under Pressure
In a perfect world, everything goes according to plan. Sad to say, we do not live in a perfect world, and blunders are encountered every once in a while, no matter how hard we try.
In times like these, it is important for a leader not to panic because doing so may have a negative impact on the morale of the whole team or company. For this reason, he/she needs to be confident and assure everyone that setbacks are nothing but natural and it would be best to stay calm, keep working, and move ahead.
7. Trust Your Gut
Leading a team, whether in a business, personal or whatever, is like traversing unchartered waters — there is no map available. Simply put, everything is uncertain, but the good news is this: The higher the pressure and risk, the higher the reward.
To achieve this, you need to rely on your intuition or instinct. This is most true when something unexpected occurs. Eventually, these tough decisions will mold you, but first you need to learn to trust yourself and by doing so, you'll grow.
8. Adapt to Change
It's no secret that the world is changing at such a fast pace. This in turn, requires people and organizations to adapt to meet clients' needs and stay relevant.
Good leaders know for themselves that change is constant and for this reason, they religiously push their subordinates, colleagues and even organizations to have the right mindset when changes take place.
9. Develop Problem-Solving Skills
In general, leaders are tapped to analyze and solve organizational problems. With this in mind, it is important to note that the good ones are great with analysis and aren't afraid to solve problems.
10. Have a Sense of Humor
Leadership is a serious matter, but this does not mean that there's no room for laughter. Remember, a little humor contributes to a healthy workspace.
So make it a point to crack jokes every once in a while and encourage a little personal and light discussions from time to time. By doing so, you can boost morale and heighten productivity levels.
Parting Words
Much has been said about becoming a good leader, and a lot of it all boils down to developing the above-mentioned attributes. Hone your craft, and make yourself stand out.
By doing so, you'll be a good leader who is a cut above the rest.