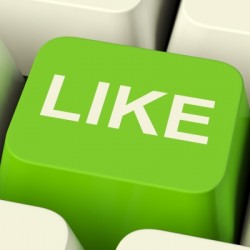 What do all successful businesses have in common?
If you are the owner/operator of your own business or an entrepreneur that is getting ready to make your first big move, I'm sure you've asked yourself this question more than a few times.
Okay, I'll admit there are multiple answers to that question, but what I was thinking of is this — successful businesses are reliable. That's why consumers tend to bring their business to large companies like Walmart or Lowes — they know that if there is a problem with the product, or if they have a complaint, there are hundreds of people that can help.
So, as a small business operator, or a self starter, how do you instill the same confidence in your clients that a big business does?
Easy, seem as big as they are.
So, how does someone who doesn't have any employees make it look like he has a full staff at his beck and call?
Social media, of course.
Social media sites like Facebook and Twitter can be a godsend for small business owners and entrepreneurs who want to make their business seem larger than they are.
The are a few different ways you can use social media sites to make your business seem bigger than it is, and the key word is 'networking.'
First, take advantage of the fact that you can use multiple user names to reach out to different demographics.
For example, you can have multiple twitter accounts. Use one account for general business updates. Use another for promotions. Another for blog updates, and yet another for customer service. Splitting up your business into departments, each with it's own name and/or Twitter account, will help your customers feel like they are being taken care of by a specialist, even though you're doing all the work.
Secondly, it's always a good idea to have a custom Facebook page that is updated regularly. Not only is a Facebook page a great place for you to promote your business and hopefully get new clients, your Facebook page is a chance for you to personally connect with the clients that you already have. It's the perfect place to add interesting tips about your business that will help your current and future customers get to know you and your brand better.
The best part about using social media to bulk up your company's image have everything to do with S.E.O., search engine optimization. See, every time someone clicks on a link that goes to your website, or your blog, or even your Facebook page, your S.E.O. ranking gets higher, which mean that your websites move up the ladder on sites like Google and Yahoo. Obviously, the closer your site appears to the top of the screen when someone does a random Google search, the better the chances that they are going to end up pointing their browser in your direction. So, the more links that you post, whether to your Facebook, Twitter, Yelp or LinkedIn accounts, the more people will click on them and the higher your ranking will become.
Getting social media to work in your favor is a lot like cultivating a garden. The more work you put into into it the greater the results. Remember to always offer your readers the best content you can and keep those updates coming!
 How do you use social media for your business?
Photo by Stuart Miles.
Popular search terms for this article:
Powered by Article Dashboard social work, Powered by Article Dashboard social networking conference, feedproxy google com, vbo bz, Powered by Article Dashboard social networking for business, Powered by Article Dashboard customer first, Powered by Article Dashboard accounting software for small business, Powered by Article Dashboard using social networking