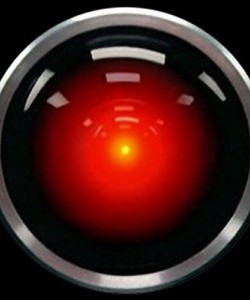 Nowadays we use computers almost everywhere — and for everything. We use computers at work to do our job and at home to play games, chat with friends, view pictures or videos and sometimes even more work.
There are a lot of professions that require 8 to 12 hours of work each day on a computer. You have to protect yourself so you can get your best work done without compromising your own well-being. Here are several things that you can do to protect yourself from your computer.

Your Eyes
Firstly, you need to protect your eyes. If you work on a computer they are your most important tool. One of the things you must do is to take a 15 minutes break every 45 minutes. Another thing you can try to do is to blink more often while you stare at the monitor or use an eye drops every 3-4 hours.
Why? Well, when you work and stare at your monitor you blink less often and that causes your eyes to dry up. This can cause problems later on, such as blurry vision, irritation or even inflammation of the eyes. Blinking is a natural way to keep the eyes wet; if you can't blink often when you work using eye drops will compensate for that.
The next problem is that your eyes are not moving much at all when working on a computer. This can cause atrophy of the eye muscles which means that you can lose the ability to focus on things that are close to you. Don't worry — there is a solution to this problem. You just need to do some exercises with your eyes twice daily. It takes less than 5-7 minutes for all of them.
Exercise One: Move your eyes in circle from left to right 6-8 times and then the opposite another 6-8 times.
Exercise Two: Move your eyes from left to right or right to left horizontally 10-12 times.
Exercise Three: Move your eyes from top to bottom 10-12 times. You have to be careful here. Do it slowly because you can harm your eye muscle.
Exercise Four: Put something 30 cm away from your eyes. Focus on this thing and then focus on something which is further away. Then resume focusing on the thing closer to you, repeating the focus shifting 6-8 times.
These four exercises will help you to save your eyes just for 15 minutes a day. Do the exercise session in the first break when you're at work and the second after lunch — and don't do the exercises too fast, either.
Another tip is to look around at natural surroundings, like trees, grass and such things. Their colors will influence the eyes and make them feel good. Another idea is to close your eyes for 3-4 minutes during a break. This also helps, giving your eyes some much needed rest.
The Rest of You
Working on a computer doesn't affect only the eyes. It has a negative influence to the whole human body. Let's talk about sitting at your desk. Maybe your chair is comfortable, but think about sitting on the same chair for 8 or 12 hours. This can cause bending of the spine and another unwanted pains. To keep your body in good shape, try to practice some kind of sport or exercise. Running early in the morning will help, as will swimming.Try to move your body as much as you can as this will help you to avoid these kind of problems.
The type of foods you eat is another important topic to cover. Here are some tips:
Try to eat the best possible foods you can.
Remember, moving less will result in weight gain. So…move!
Don't eat fast food.
Eat more vegetables and fruits. They contain a lot of vitamins that are extremely important for the human body.
The last piece of advice is to try to put your computer as far away from you as possible – whether at your desk or when you don't need to be using it. The reason for this is simple. The computer processor generates super low levels of radiation which can harm you, considering that you spend so much time in front the computer. In addition, try to spend less time in front the computer on the weekend. Go out with friends and take a good break. Forget about computer work and think positively. After all, your computer will still be there (as will the work) when the new work week begins.
Conclusion
All of these tips can allow you to get your best work done when working on the computer. Protecting yourself from your computer is just the thing that can lead to awesome work when you're using it. Remember that a good user experience isn't just set by the computer, it often can be set by the user's habits as well.
(Image courtesy of racatumba under a Creative Commons Attribution 2.0 generic license.)
Popular search terms for this article:
how to protect your body, How to protect our body, computer safety, How would you protect yourself when working on a computer?, what do computers do that harms your eyes, How would you protect yourself when working on a computer, working in front of a computer all day, Protect your body, how to protect the body, working in front of a computer