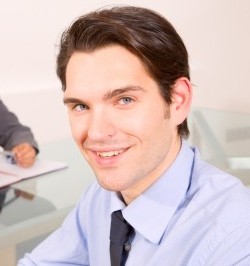 Hiring managers often receive around 100 applications per job opening. Even if an applicant is lucky enough to go through the screening process successfully, they still have an even bigger mountain to climb: the job interview.
With so many different types of interviewers and interview situations out there, how can candidates succeed in different job interview situation ensuring they are prepared for each? This infographic, compiled by 
Interview Success Formula
, a program that helps job seekers to deliver powerful interview answers, illustrates how job seekers can read the most common types of interviewers and how to succeed in the process.
Here are some key points to note:
The average duration of an interview is 40 minutes
60% of managers conduct video interviews
The typical phone screen takes 30 minutes
Department heads are more willing to spend 1 hour in a group interview of 12 candidates than to set aside 12 hours for one-on-one conversations
Check out the full infographic below and let us know your thoughts in the comments!
Click to expand


What do you think? What are some other ways job seekers can succeed in job interviews?
Image by FreeDigitalPhotos.net.
Popular search terms for this article:
Powered by Article Dashboard better home, Powered by Article Dashboard how to make money fast free online, Powered by Article Dashboard personal financial statement, Powered by Article Dashboard find people free search, Powered by Article Dashboard psychology career, Powered by Article Dashboard online auto insurance, Powered by Article Dashboard psychology degrees on line